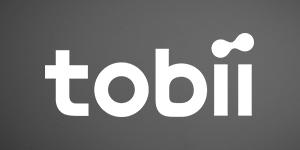 Visionairy Director of Product Design and QA to Tobii Tech - Tobii AB
Danderyd 18253
What do you want to do? 

Are you up for a challenge? No, I don't mean running a marathon or reciting Pi to the 58th decimal. I'm talking about leading a department of extremely talented designer and engineers in a global, multi faceted and extremely technology oriented organization kind of challenge? 
Yes? All right, this must be your lucky day since we are now looking for someone with that kind of attitude to head up our Product Design and QA-department in Tobii Tech! 
Working in the Product Design and QA will put you right in the middle of Tobii Techs Engineering efforts. The departments mission is to create understanding for our users and how they use our products. This to be able to make sure that this knowledge is spread throughout the organization and that it is the basis for how we design and tests our products. This is done through collecting and analyzing user data, setting strategies and  system architecture to enable us to create a user experience that the user haven't even imagined! 
It goes without saying that this is a job where you will be reaching out over multiple disciplines, cooperating with both internal as external stakeholders and will play a key part in the future success of Tobii! 
The marathon or Pi-challenge doesn't sound very challenging anymore, do they? 
Where you´ll work
Tobii is the world leader in eye tracking – a technology that allows a computer to tell exactly where a person is looking. Eye tracking is used in a broad range of applications including market research and eye controlled computer interfaces. Headquartered in Stockholm Tobii covers the global market with offices in USA, China, Japan, Norway, UK and South Korea. If you want to work with meaningful products and solve interesting problems, we might be the right company for you!
Tobii Tech's mission, to make the technology of tomorrow even more adapted to natural human behavior, is getting real. As you read this we are integrating Tobii's core eye tracking technology into laptops, VR and AR headsets, we are developing eye tracking functionalities for games and we are taking yet another step into the ESPORT arena. What is next to come? Only we know.
Your days will be filled with
Ambitiously and visionary leading your organization and your team of managers. Making sure that your organization is supporting our Engineering efforts and running as smoothly as a Swiss wristwatch (you know that expensive kind of wristwatch).
• Setting a vision and strategies for your organization. 
• Inspiring and coaching your direct reports and all the amazing stars in your department. 
• Building external relationships and making sure Tobii acts as thought leader.
• Improving on collaboration and processes within the department and to other departments inside and outside Engineering.
• Being a strong contributer in the Engineering Mgmt team.

Are you our next Tobiian?
To be successful in this role you need to be an inspiring, supporting and coaching leader. You need to be goal oriented and have a make it real attitude. A strong will combined with a courage to stand up for your ideas speaking your mind will also be of high importance. As one of our values is beat yesterday it's also very important to always have a critical view on our work to make sure that we are always improving. 
We are looking for someone who has
• At least five years experience from managing leaders and/or development teams 
• Worked with product development throughout the entire cycle, from prototyping to deployment and start of mass production, and through maintenance, support and end-of-life 
• Thorough understanding of all elements that goes into product design, ranging from UX and System Architecture to QA
We find it to be a strong merit if you have experience in global partnerships and consumer eletronics-eco systems. 
Please address your questions to Rasmus Svendsen, rasmus.svendsen@tobii.com and submit your resume through our website as soon as possible, don't wait! At Tobii, we move quickly!