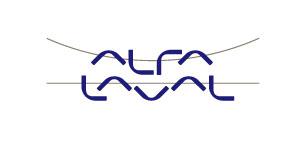 Vice President and Head of Product management for the Alfa Laval High Speed Separator portfolio - Alfa Laval
Stockholm, STHM
Introduction
Alfa Laval is looking for a senior business leader to lead the product management of Alfa Laval's High Speed Separators. Gustav de Laval invented the milk separator in 1878 and this invention laid the foundation for what Alfa Laval is today; a leading global supplier of innovative engineered solutions. The Product Management & Marketing organization is an integrated part of Alfa Laval's global Business Unit High Speed Separators (BU HSS) and has the task to continue this journey and secure we reinvent the separation technology time and time again.
BU HSS is active in all three divisions in Alfa Laval: Food & Water, Marine and Energy, and is contributing to improving the performance of our customers processes in a sustainable way in a wide variety of different applications.
The Product Management & Marketing organization is responsible for defining the current and future customer needs and to translate these needs into a short- and long-term product development strategy leading into innovative solutions providing unique customer values. The organization is based in Tumba and consists of fifteen highly skilled and competent employees.
As Vice President and Head of Product Management, you will lead the team responsible for product & portfolio management, marketing, product launches, product compliance, sales tools development and competence development. You will also be a member of the BU HSS Management team and work closely with your peers in the management team to determine the strategy and the long-term development of the global high speed separation business.
Who you are
Your main responsibilities:
Collect the relevant customer and marketing insights and translate these insights into a clear product portfolio roadmap and product development plan.
Develop, own and drive the product development plan in very close cooperation with our R&D, Sales, Service, Engineering & Supply and the manufacturing organization
To drive a digital transformation journey of in our way of working both related to our product offering and in the way we go to market and serve our customers
Initiate cost competitiveness improvements programs and secure an efficient and competitive global supply chain set-up for our current product portfolio.
Inspire and lead to deliver a superior customer experience across the whole organization.
Your personal profile & qualifications
A university degree in engineering and or industrial marketing
Several years of experience in product management roles and line management functions from international organizations
A proven track record in change management skills and having a passion to drive a digital transformation.
Strong business acumen and proven track record of delivering a superior customer experience
High degree of global perspective in every aspect of decision making
Strong leadership skills to engage and inspire and being passionate about coaching people to develop their talents and careers.
Good in alignment and execution in a complex matrix organization
Strong leader and manager capable of obtaining excellent results through delegation, goal setting and follow-up
Full professional English proficiency is a must.
What we offer
A challenging senior managerial position in a global organization with a direct and major impact on the future development and success of our high speed separation business. Exciting career possibilities in an international oriented and global organization.
For more information please contact:
Sammy Hulpiau Business Unit President,
sammy.hulpiau@alfalaval.com , +46 70-315 86 90
Karin Elm, HRBP, karin.elm@alfalaval.com , +46 70-847 70 35 35
For union information contact:
Francisco Garcia, akademikerna, +8 530 656 84
Bruno Smolic, Unionen, +8 530 652 17
You are welcome to forward your motivated application and CV in English no later than 30th September 2019
What about the job
What you know
Contact details
Add video (URL link and text only)