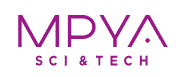 Vehicle System Software Architect - NEVS - Mpya Sci & Tech AB
VTG
Do you want to make a difference?
Join NEVS in our vision is to shape mobility for a more sustainable future!
An important part in the work towards that vision is to provide vehicles that are autonomous, shared and electrified. To achieve this both the amount and the complexity of the software will increase drastically in coming vehicle architectures. NEVS strategy is to develop a lot of this software in-house.
We are looking for an experienced system architect for the logical design of our next generation vehicles. Your role will be to design and maintain a robust and adaptable system architecture that supports the functionality of the vehicle. Your focus will be on the software architecture on vehicle level, but you will also be involved in defining the electrical architecture.
We work in an agile organisation, where teamwork, empowered self-organising teams and quick learning cycles is a key to success. Thus, you need to be a good team player and continuously strive to make the team successful.
The role as Vehicle Systems Software Architect involves:
Defining architectural requirements and guidelines
Creating and maintaining the logical design of the functionality of the vehicle
Supporting design and implementation work on more detailed abstraction layers
Ensuring the consistency of the complete vehicle logical design over the life-time of the product
Contribute to the continuous improvement of ways-of-working for related processes
We are looking for someone who has:
Experience from developing system and software architecture for complex systems
Experience from model based systems engineering using SysML
Ability to communicate clearly in English both spoken and written
Experience from agile ways-of-working is an advantage To be successful in this role, you need to:
Be creative, solution-oriented and open minded
Be a team player with ability to plan and prioritize
Have good communication skills
Adaptability in the interaction with different persons, groups and culture.
Great consideration will be given to your personal attitude for the position!

About us

The world is in need o f change – and we at NEVS want to be part of driving it and at the same time shape life for generations to come. That's why we ocus on designing premium electric vehicles and smart mobility solutions that prove what's best for one can be best for all. What we do is not simply providing a way to get around, it's a chance to be part of something bigger. Electrification, connected vehicles, changing ownership models, and autonomous driving are just some of the important trends that are transforming our industry. Together with our partners and people like you, we are shaping mobility for a more sustainable future.

Opportunities

We have a very lean organization that gives you the opportunity to influence both the organization and the product, and we are very open minded for new technical solutions and working methods.
We offer you a stimulating- and solution focused work environment with customer and complete vehicle focus.
NEVS put a great importance to our employees' development, and in that perspective, your main area will evolve together with you.
Finally, the connectivity era of autonomous vehicles has just begun, and we offer you a possibility to be part of that development.

Contact

In this recruitment NEVS is collaborating with Mpya Sci & Tech. Please, submit your application as soon as possible as we will be calling for interviews continuously. If you have any questions regarding the recruitment process or about this role, you are welcome to contact; Mattias Runevad, Talent advisor, 073-046 33 41, mattias.runevad@mpyascitech.com or Patrik Artman, Talent advisor, 0733-90 80 35, patrik.artman@mpyascitech.com

NEVS is a member of the Engineering Industries and covered by current collective bargaining agreement signed by Unionen / Sveriges Ingenjörer / Ledarna.