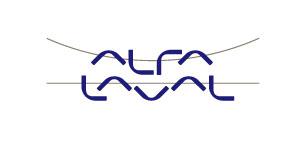 Trade Finance Analyst - Alfa Laval
Lund, SKÅ
Introduction
We create better everyday conditions for people. We do this by contributing to a more sustainable future through engineering innovation. We love what we do and we're good at it. But now we want to be even better! We're looking for a driven and thorough person to join our team within the trade finance area.
Who you are
About the job
The Trade Finance department will consist of 3 people in Alfa Laval HQ in Lund. Trade Finance takes active part in all trade finance activities within the group (guarantees, letters of credit, credit insurance, export credits etc.) and promotes and executes solutions towards customers/suppliers in cooperation with our sales/procurement organization.

Key tasks:
Identify business opportunities with special need for financial and/ or risk cover solutions;
Identify customer needs and liaise with insurance companies, export credit agencies and banks with regards to risk sharing and financing solutions;
Review, develop and enforce Group procedures and policies for credit risk management;
Support cross-functional team members with credit/financial analysis of counter parties in accordance with internal policies
You will report to Head of Trade Finance, also based in Lund. Travel activity expected.
What's in it for you?
We offer a challenging position in an open and friendly environment where we help each other to develop and create value. Your work will have a true impact on Alfa Laval's future success.
Who you are
You´re a fast learner in the beginning of your career, who combines strong business understanding with analytic skills to strategically manage trade finance and trade credit activities while developing new solutions and meeting the business objectives. You are proactive and service minded, with attention to detail.
What you need
We believe you have a Degree of Master of Science in Business and Economics, and relevant experience from major exporting companies, banks or insurance companies. You need strong analytical skills (including financial analysis) and good negotiating skills. You also need Project management skills and very good knowledge of English in speech and writing. Hands-on experience from underwriting and/ or credit analysis is a merit.

For more information, please contact
Camilla Gunnarsson, Head of Trade Finance
Karin Wilkenson, HR, 0722-083105
Union information
Jesper Bergh, Akademikerna, +46 733 885 723
Bror Garcia Lantz, Unionen, +46 709 366 985
Please send your application no later than September 30th 2019. Applications will be reviewed continuously during the application period.
What about the job
What you know
Contact details
Add video (URL link and text only)