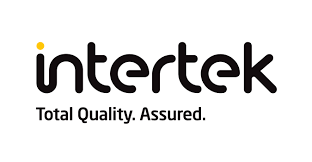 Technical Planning Associate to Intertek Medical Notified Body - Intertek Semko AB
Stockholm, STHM
Key purpose of the role
In the exciting journey with the Medical Device Regulation (MDR), we are looking for a Technical Planning Associate to support our journey towards a robust and high performing Notified Body.
As a Technical Planning Associate you will act as project leader for some of our clients and ensure the Notified Body activities related to technical planning are performed accurately and timely. This role also has responsibility to contribute to the Notified Body's Planning team for compliance against the EU Medical Device Directives, MDD (e.g. 93/42/EEC) and Medical Device regulation MDR 2017/745.
Further the role will also more specific include:
Assist in developing, maintaining and improving processes, procedures, forms and registers to enable the technical planning to run effectively and efficiently.
Responsible for Change management implementation including review of client change notices within timelines and implement change actions or transfer the actions appropriately to the related groups, primary Auditing, Technical Documentation Review and Certification staff.
Management of Change Notice database
Review revisions of contracts for existing clients on a regular basis
Manage incoming technical enquiries, as received by the coordinator responsible for the specific inbox.
Management of clients CPP (Conformity Project Plan) including periodic updates and amendments.
Set up and monitor cycles for Unannounced audits
Monitor the regulatory environment related to NB designation
Monitoring of Vigilance, administrate actions related to Vigilance reports
Responsible in ensuring timely processing of the Post Approval Follow-up.
Management of Sampling database
Review and populate CIF's
Liaise directly with clients via telephone calls, emails and letters as a result of the above activities
Support in setting up and logging information into EUDAMED
Comply with Intertek's Quality Management System
Accountablefor achieving KPI objectives specific to role
Requirments
To be sucessful in this postion the role holder should possess either an appropriate degree, college degree or other qualifications and/or experience in either Health Science or Engineering. You have practical experience in Quality Assurance and/or Regulatory disciplines related to the Medical Device industry sector and have good knowledge of EU Medical Device Directives and Regulations and Quality Management Systems.
As a person you have a keen eye for details and is focused on delivering accurate and robust results within agreed timeframes. You can demonstrate a capability to coordinate, plan, follow up and prioritze your own work and operates ethically with the highest degree of professional integrity.
This poition is based i Kista, Stockholm and it is a requirment that your are fluent in English and preferably in Swedish, written and spoken.
You will report to Technical Planning Manager and be part of a high performing team consisting of 8 experienced and dedicated individuals.
Submit your application with resume today, or as soon as possible. This position can be filled before last application date. If you have any questions regarding the position, please contact Alexandra Strand Hägglund (HR) alexandra.strand.hagglund@intertek.com
About us
Intertek is the trusted service provider to many of the world's leading brands, companies and governments, and has earned a reputation for accuracy, reliability, integrity, and technical competence. Our Assurance, Testing, Inspection and Certification services take us into nearly every field, from textiles, toys and electronics, to building, heating, pharmaceuticals, petroleum, food, cargo scanning and medical devices. In a world where a company's success depends on its reputation for quality, safety, and socially responsible products and processes, Intertek employees make a difference.
Join the team at Intertek and work with some of the best, brightest, and most inspiring people in the assurance, testing, inspection, and certification industry.