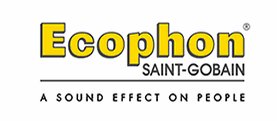 Technical Manager - Industrial Operations - Saint-Gobain Ecophon AB
Hyllinge, SKÅ 26061
Are you interested to define, lead, and drive industrial and process investments and strengthen our ability to produce and deliver future products? Passion, competence and innovation are our core values ​​that permeate our products, our daily work and our way of being, and we wish you to share these core values ​​with us. We are now looking for a Technical Manager - Industrial Operations placed at the head office in Hyllinge, Helsingborg.
Tasks and responsibilities
Participate to the Ecophon Group investment strategy definition

Define the tactic and the projects plan to achieve strategy

Implement and follow the CAPEX plan and ensure resources allocation within the organization

Implement the EEM methodology (Early equipment management) at projects level

Drive and coordinate technology development

Define and develop partnership with strategic suppliers (engineering)
Background
You hold a degree in M.Sc.in engineering or similar together with competence and experience within management of complex industrial projects. You have technical experience and good knowledge in production, logistics, production economics and purchasing in a similar position. Also you have many years of experience managing both staff, technical development and projects and have developed strong management skills. In addition, your ability to communicate is strong and you are used to support and engage various stakeholders, both internal and external.
Furthermore as a person you have strong analytic skills and a strategic mindset. You are structured, have a strong drive and are proactive. As a leader, you are a teamplayer who motivate and develop your staff while delegating. Fluency in English, both written and orally is a must, other languages are an advantage.
Regular travelling is required.
For further information and application
Supply Chain & Operations Director Olivier Lallemant olivier.lallemant@ecophon.se  +46 42 17 99 91 will be happy to answer your questions. Union representant is Madelene Cannerhagen +46 41 17 99 33.
Welcome with your application