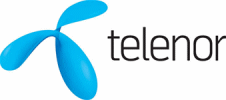 Technical Architect IP - Telenor Sverige AB
Karlskoga, ÖBRO
Who we are
We´re here to connect you to what matter most, and by doing so, empowering societies. As a Telenor employee, you will be part of a large, international organization that goes beyond customers – we want to play an important role in the societies we serve. Being connected can change your life, and we´re serious about helping our services make the widest possible impact.
We are now looking for a bright and driven person to join our IP Network team. Telenor is rapidly heading towards the digital future and we are looking for people with a natural proactive drive who wish to make a difference.
What you´ll do
As our Technical Architect IP you will be a part of a team with width and deep knowledge within all areas of IP, Ethernet and WDM. Together we work with everything from strategies, analysis, design, procurements to proof-of-concept setups in our high-quality lab. You will play an important role while being the one communicating with different business areas within the organization regarding requirements and technical possibilities and/or limitations, acting as a technical advisor as well as creating and maintaining technical design rules. You will be a part of shaping the solutions which will affect current and future architecture.
Your overall responsibilities:
Strategy and analysis, as well as keeping an eye on technical developments and trends
Define technical solutions and performance targets, in order to achieve market requirements
Create roadmap for networks and platforms
Develop and maintain networks and services, which has a long-term financial value for our business
Actively contribute profitable growth by making sure we are facing the market with the right product, at the right time
Responsible for the architectural during the RFQ/RFP processes as well as bringing recommendations based on Technical excellence or cost (TCO).
Who you are
Your background:
A Master/Bachelor's degree of Science in IT or similar, alternatively relevant work experience on an equivalent level

Solid experience within network technology from a service provider/vendor

Deep knowledge within the areas of IP and Ethernet

Experience in defining services to be implemented into provisioning systems

Experience of implementing IP-services on Linux platform is an advantage

Fluent in Swedish and English (both written and verbal).
As a person you are business minded with an economical perspective in your decision making. You are an initiative team player who works effectively with others, who values knowledge and information sharing in the pursuit of common goals. Your ability to quickly analyze complex information and transforming it into valuable insights and, based on that presenting new and inventive ideas and solutions, is excellent. Furthermore, you are a very good communicator who communicates clearly in order to respectfully challenging traditional approaches. Finally, you are always interested in continuously developing in your expert role, as we strive for growing our business trough our people.
Our promise
We promise you a human company eager to learn and rapidly adapt to a digital reality. You will be welcomed into a skilled team of professional and knowledgeable colleagues. In addition, you get:
A flexible way of work – have a lunch workout without having to rush back, leave/pick up the kids from school? This is not a problem if you make sure your team is happy and you deliver your work

A generous health and benefit package with wellness grant, health insurance, "give me a break-days", employee discounts, regular health checks, occupational pension and much more

Development programs to deepen your knowledge and broaden your competence.
Come join us now
If you are interested and would like to know more, please contact Anders Rosendal, Manager Network, at anders.rosendal@telenor.se Don't send your CV by e-mail, these will not be evaluated.
Good to know
According to Telenor's policy, we conduct background checks on the final candidate for all recruitments.

Application deadline: We evaluate candidates continuously so please apply today

Location: Karlskrona, Stockholm or

Karlskoga

We do not offer relocation assistance for this position