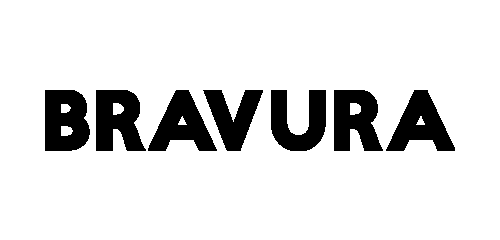 System Developer with Ambitions - Bravura
Karlstad, VÄR
Do you want to become really good at developing professional software solutions and at the same time enjoy doing that with likeminded friends? Then we have the job for you! If you already have a few years of experience to build upon that is great but if you don't then we will adjust to your current level of skills.
The role is in the DevOps team of the IT & Engineering department at Telia Carrier and the location is Karlstad.
Om företaget
Telia Carrier is an international company that owns and operates one of the world's most extensive fiber backbones. Their mission is to provide exceptional network infrastructure and services – empowering individuals, businesses and societies to execute their most critical activities. By working close to our customers, we make big ideas happen at the speed of fiber.
Arbetsuppgifter
Your main responsibilities are to participate in the agile DevOps team, ensure systems and integrations are well tested before UAT, demo prototypes to business stakeholders and ensure your code and design is in line with our architecture and vision. The main tasks are to design, develop and system test functionality in existing and new systems. You also correct and test defects in existing systems and integrations.
You will be part of a small development team, where the Senior Lead Developer will coach you, whilst you and the team are responsible for developing new intuitive, automated and reliable solutions using the latest technologies. You will, in this role, learn a lot about how to develop reliable IT solutions in an efficient way and grow as a professional developer. The greater team has many developers around Europe and the international collaboration is stimulating and very useful experience for anyone that want to excel in the software industry. The local team in Karlstad speak Swedish in the office.
Formella krav
• A degree in computer science or other relevant background
• Skills in software development, with focus on web application backends and skills in modern integration technologies
• Experience in Java
• Experience in Modern system integration using REST
• Experience in using Linux and other open source software (FOSS)
• Experience in one or more RDBMS and/or NoSQL data stores
• Fluent in English and Swedish, both written and oral
• Greater knowledge or interest in one or more of the following areas: IT security, application scaling and high availability, networks, continuous, delivery and DevOps, web service design and implementation or GUI design.
We believe that you have a passion to explore and learn new things. You also have a strong interest in the business and how modern IT solutions will enable the business to excel. You are at the same time open for collaboration and sharing knowledge with colleagues that not have the same level of skills and you are inspired by being a mentor to others.
Övrig information
• Det här är ett konsultuppdrag med goda möjligheter till överrekrytering. I den här rollen får du initialt en anställning hos Bravura, men det är uttalat att Telia Carrier har för avsikt att erbjuda dig anställning hos dem på sikt. Detta ger både dig och Telia Carrier en bra möjlighet att lära känna varandra samt utvärdera hur ni trivs med ert samarbete.
Start: Enligt överrenskommelse
Plats: Karlstad
Lön: Enligt överrenskommelse
Funderingar kring Bravuras rekryteringsprocess? Du finner svar på de vanligast förekommande frågorna här
Är du nyfiken på hur vår rekryteringsprocess är upplagd? Du hittar mer information här: https://www.bravura.se/din-karriar .
Har du problem med att skicka in din ansökan eller frågor kring din registrering är du välkommen att kontakta vår kandidatsupport på vår chatt, info@bravura.se eller ringa vår växel 08-400 240 50 så hjälper vi dig. Ange vilken tjänst det gäller.
Vi rekommenderar att du skickar in din ansökan omgående då vi gör ett löpande urval. Välkommen med din ansökan!
Sökord: