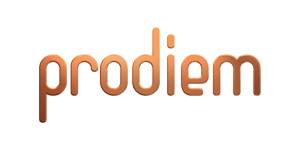 Swedish Match is hiring a Junior Financial Controller - Swedish Match North Europe AB
Stockholm, STHM
Our winning team now needs a Junior Financial Controller and is eagerly awaiting your application! Swedish Match is now seeking to strengthen our Group Finance function at our headquarters by employing a Junior Financial Controller, with a genuine interest in finance, accounting, and IT systems.
This is Swedish Match
Swedish Match develops, manufactures, and sells high quality products with market-leading brands.
We are a large cap Nasdaq Stockholm listed company, with a market capitalization of more than 80 billion Swedish kronor, and over 5600 employees. As one of the best performing companies since its listing in 1996, Swedish Match has achieved impressive growth in operating performance. As a highly successful and dynamic company, with its vision "A world without cigarettes" Swedish Match acts in a responsible manner and is proactive in providing dramatically less harmful alternatives to cigarette smoking. The company has strong core values, a diverse workforce, and a high achievement culture, providing opportunities for professional growth and career development.
About the position
As a Junior Financial Controller, you will be part of our Corporate Control team within Group Finance. Corporate Control is responsible for the consolidation of the Group's financial reporting, including ensuring compliance with International and Swedish accounting frameworks, as well as for the preparation of the Group's external and internal financial reporting.
This position provides an excellent opportunity to work in a highly professional and international environment closely with senior management, which promotes personal development and professionalism. You will be part of a high performing team, working with core strategic, operational, and financial questions in a very successful consumer goods company.
The Junior Financial Controller will obtain solid knowledge in Group financial reporting, expertise in IFRS and accounting, financial systems as well as a deep understanding of corporate financial processes. These experiences combined provide an excellent platform for a future career within finance or other managerial positions. The position is located at the Group's head office in Stockholm City.
Key Responsibilities
As a Junior Financial Controller, you will primarily work with the following tasks:
Assist in the consolidation of the Group's financial reporting and the preparation of the Group financials and internal and external disclosures
Perform quality and compliance controls of subsidiaries financial reporting with IFRS and the Group financial reporting guidelines
Provide management with reports and in-depth financial analysis on a monthly, quarterly and annual basis
Assist with system administration of our financial consolidation system (HFM) and be part of system development projects
Assist in the development and the implementation of the Group accounting principles within subsidiaries
Assist in the development of the Group's financial reporting policies
Participate in financial reporting and strategic project teams
You will be part of Accounting & Reporting and report to Director Corporate Control and Accounting & Reporting. The position is a permanent post with an extent of full time.
Your profile
You have a university degree in Business Administration, with concentration in Accounting or Finance. You have recently graduated or have 1-2 years of work experiences within group/business control, finance, or consulting. You are fluent in English and Swedish and have a high degree of literacy in Microsoft Office products especially Excel.
Personal skills
As a person you are a high performing individual with a strong interest in business/financial analysis, accounting and IT systems. You have a high degree of diligence and strong analytical skills with the ability to structure and communicate complex information and data. You have the ability to see the big picture but also understand the importance of details. You have power of initiative, are self-motivated and can work both autonomously as well as in groups.
What Swedish Match can offer
Swedish Match vision is "A world without cigarettes" and our core values are Passion, Ownership, Quality and Innovation. These cornerstones are ever present in our daily work, and to us every single colleague is a crucial part of our winning team. It is important for us to invest in our employees' training and professional development. At Swedish Match, you will be given the opportunity to work within an innovative company with a strong heritage. We know that the best workplace has an equal measure of men and women, and that it is characterized by openness to all cultures. For this reason, we work strategically with gender equality and cultural diversity.

How to apply
In this recruitment, Swedish Match is partnering with Prodiem. If you have any questions regarding the process or the position, please contact Kim Engdahl at kim.engdahl@prodiem.se, or at 073-445 50 14.
Our final candidates undergo a background check as part of our recruitment process, so as to increase our knowledge of our future employees. Selection of candidates is ongoing throughout the process, so send in your application today!
Do you not meet all our requirements? The person we're looking for wouldn't let that stop them!