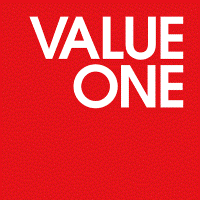 Supply Quality Director for assignment in Stockholm - Konfidentiell
Stockholm, STHM
ValueOne are specialists in supply chain management, purchasing and logistics. We offer our customers services in three business areas; interim logistics and procurement consultants, recruitment of buyers and logisticians, as well as development of our customers' supply chain operations in terms of strategies, models, methods, processes, structure and competence.
On behalf of our customer we are looking for an experienced Supply Quality Director who is to lead the establishment of a Group Supplier Quality Management function. The assignment is situated in northern Stockholm and lasts for 6 months. For the right candidate there is a strong possibility of being offered a permanent position after complete assignment.
The role
As Director Supplier Quality Management, you will be responsible for defining and articulating the Supplier Quality Management strategy and ensure efficient implementation of standardized processes and methods. You will also have the responsibility for setting requirements for supplier quality procedures and secure compliances through assessments and audits.
You will develop relationships with new and existing suppliers as well as being responsible for product and process quality from the supplier base. In addition, following-up and monitoring of key quality and compliance measures is part of your responsibility. You and your team will also be critical part and valuable contributor of evaluating and selecting suppliers and partners.
The role as Director Supplier Quality Management requires extensive travels across Europe, Asia and US. You will be part of business function Supply Chain reporting to Vice President Group Sourcing and part of Group Sourcing leadership team.
Experience and competence
A minimum of bachelor´s degree in mechanical or electrical engineering or other relevant discipline is a requirement for the assignment. More than ten years of experience in quality leadership positions incl. supplier quality, supplier management, manufacturing engineering and product development is needed as well as experience in building and leading high performing teams.
To be successful in the role ability to define standardized frameworks, processes and tools is of the essence. The role also requires deep knowledge in supplier quality management practices as well as relevant understanding in QMS, standards, responsible sourcing, risk assessments and supply chain compliance requirements. A demonstrated success in product development and industrialization of new products is important and you need to show a proven record of developing supplier relations and lead performance improvements. Experience from medical device industry is an advantage.
Apart from strong QMS skills you are a natural leader with strong analytic, interpersonal and communication skills.
Application
We look forward to receiving your application. We will hold interviews on an ongoing basis which means that the position may be appointed before the last application date. Please apply through our webpage at: https://valueone.se/aktuella-jobb/ as soon as possible, but no later than 3rd March. Feel free to contact Olof Widmark tel. 070 786 80 99 with any questions regarding the listed position.