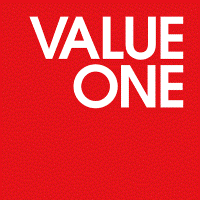 Strategic Buyer raw material to Fuchs Lubricants in Stockholm - FUCHS LUBRICANTS SWEDEN AB
Stockholm, STHM
FUCHS is a global Group with German roots that has developed, produced and sold lubricants and related specialties for more than 85 years – for virtually all areas of application and sectors. With 58 companies and more than 5,000 employees worldwide, the FUCHS Group is the leading independent supplier of lubricants.
Fuchs Lubricants Sweden AB is now looking for a strategic buyer of raw materials for a permanent position in Stockholm. Are you an experienced strategic purchaser and a skilled negotiator with a university degree then this could be the position that you are looking for.
The role
As Strategic Buyer you will be part of a team that is responsible for the company's entire purchase of both Direct and Indirect Materials& Services.  
You will report to the Senior Procurement Manager. The position includes some travel.
Main tasks
Develop and manage an efficient supplier base and sourcing solutions for purchased materials i.e. all Base oils and Additives and selected purchased Finished products
Deliver and manage optimized total cost of material. Follow up on price and cost development. Drive Cost Down and Cost Out initiatives and deliver cost savings and value add
Develop Procurement Category Strategies and align with stakeholders (e.g. Planning, Production, Logistics, R&D and Sales) and drive execution identified initiatives
Contract Management and management of Master Data
Make supplier rating and drive supplier improvement programs
Follow up and report defined KPI's with formally settled frequency
Supplier relationship management; Own supplier relationships. Set up regular meeting structures to follow up on contract, performance and development plans
Support and work closely with the Global lead-buyers
Experience and competence
The right candidate for this position needs to have university degree in business/engineering or equivalent. Formal purchasing education (including legal, business, negotiation, strategy and supply chain) or equivalent knowledge earned through at least five years of work experience in similar position at company operating in an international environment is a must. Project management training will be considered as an advantage.
You have proven skills in developing supplier relationships in complex settings as well as excellent stakeholder management skills. Furthermore, you are a strong communicator who builds trust in relationships by means of decision making based on facts and thorough analysis.
The role requires excellent knowledge in English and Swedish, oral and written and solid analytical skills. You are a strategic thinker who acts proactively and takes initiatives. You are prepared to walk the extra mile to make things happen and you are comfortable giving presentations to larger audiences.
Application
ValueOne AB are specialists in supply chain management, purchasing and logistics. We offer our customers services in three business areas; interim logistics and procurement consultants, recruitment of buyers and logisticians, as well as development of our customers' supply chain operations in terms of strategies, models, methods, processes, structure and competence.
We look forward to receiving your application. We will hold interviews on an ongoing basis which means that the position may be appointed before the last application date. Please apply through our webpage at: https://valueone.se/aktuella-jobb/ as soon as possible, but not later than 7th April 2020. Feel free to contact Åsa Söderberg at +46 72-023 55 01 with any questions regarding the listed position.
Sökord: strategic purchaser strategic buyer inköpare strategisk inköpare supply chain management direct material direct material raw material oil additives Fuchs Stockholm