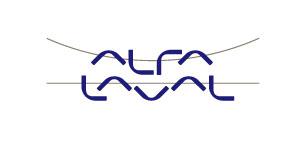 Solution Manager M3, within the Sales Domain - Alfa Laval
Lund, SKÅ
Introduction
At Alfa Laval, we create better everyday conditions for people. We do this by contributing to a more sustainable future through engineering innovation. Straightforwardness, integrity, and respect are encompassed within our company DNA along with our strive for ever-improved solutions. We love what we do and we're good at it. But now we want to be even better! We're looking for a Solution Manager/Architect combination for our IT Solutions Commercial M3 team in Lund. So, what are you going to do today?
Alfa Laval is currently on an IT and Digital transformation journey where we need to strengthen our IT organization with several positions. If you would like to be a part of this exciting journey, apply now as we continuously meet and interview relevant candidates. We hope to welcome you to Alfa Laval.
Who you are
Who are you?
We believe that you are driven of optimizing processes to improve efficiency and quality with a strong business focus.
You have an analytical mindset with attention to details, see solutions rather than problems and effectively prioritize and execute tasks.
The right candidate will easily network across business functions in an international and cross-cultural environment, working in line with our drivers: Action, Interaction and Satisfaction.
What about the job
About the job
As a Solution Manager within the Sales domain you will be working closely with other Solution Mangers, Architects, Specialists to deliver anything from smaller enhancements to bigger features and projects within one of Alfa Laval's global sales systems.
You will be working closely together with the business and IT projects to specify the requirements and needs, participate in analysis, design, build, deploy and support of the solutions.
You will report to the sERP Manager and be placed at our headquarter in Lund.
What you know
What you know
We believe you have studied Industrial Management/ Computer Science or equivalent, with at least 5 years' experience working as a Solution Manager, Senior Business Consultant or as an Application Specialist within M3/Movex. You have a clear understanding of both technology and business as well as excellent communication and presentation skills and fluent in business English. In depth understanding of processes both within the sales domain and in a global manufacturing company, is an advantage.
You have skills within M3 – Sales, After-Sales, Warehousing and Distribution. Beneficial is to know RPG, Java and DB2. Project management experiences are of highest value.

What's in it for you?
We offer a challenging position in an open and friendly environment where we help each other to develop and create value. Your work will have a true impact on Alfa Laval's future success.
Contact details
For more information, please contact
Kristina Ljungkvist, HR +46 722 167890
Katerina Thulin, Manager, sERP, +46 703 245831
Union information
Jesper Bergh, Akademikerföreningen, +46 46 36 76 04.
Bror Garcia Lantz, Unionen, +46 46 36 69 85
Please send your application no later than 31st of August 2019. Applications will be reviewed continuously during the application period.
Add video (URL link and text only)