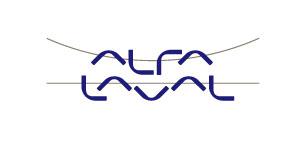 Solution Architect Digital Workplace - Alfa Laval
Lund, SKÅ
Introduction
We create better everyday conditions for people. We do this by contributing to a more sustainable future through engineering innovation. We love what we do and we're good at it. But now we want to be even better! We're looking for a Solution Architect, Digital Workplace, within IT.
Do you have a passion to understand how to utilize technologies to empower employees at their workplace? We are looking for someone driven by the journey to develop our future digital workplace.
Alfa Laval is currently on an IT and Digital Transformation Journey where we need to strengthen our IT organization with several positions. If you would like to be a part of this exciting journey, apply now as we continuously meet and interview relevant candidates. We hope to welcome you to Alfa Laval.
Who you are
Who are you?
We are looking for you who easily takes initiative, network and are both business- and service oriented. As a person you inspire both people and the business and with your willpower you strive for constant improvements. We believe you are communicative, analytical and a problem-solver.
About the job
The purpose of Digital Workplace is to align technology, employees and business processes to improve efficiency and meet organizational goals.
As a Solution Architect you will apply broad and deep technology and business knowledge. As part of the Digital Workplace team, you will be a part in deliver relevant technical solutions to maximize our investment and support Alfa Laval in the digital transformation.
You will provide technical leadership within Digital Workplace, other teams and engage in the complete lifecycle of Office 365 projects.
The responsibilities of the Solution Architect will include:
creating, maintaining architecture plans, roadmaps, business rules for Digital Workplace area and ensure the design/development are aligned accordingly
aligning with Microsoft's roadmap and the digital trends to meet Alfa Laval needs
collaborate with stakeholders across Alfa Laval to integrate objectives into activities with great business value together with excellent user experience
identify emerging Digital Workplace technology trends from internal and external sources. Assess the relevance and integrates trends into purposeful ideas
The position is placed at our Head Office in Lund and reports to the Global Manager, Digital Workplace, IT.
What you know
You have at 5 years' experience of IT profession and at least 1-2 years' experience as an O365 and domain expert.
Experience of driving and handling change and showing decisiveness and execution in complex situations
Strong communication and presentation skills and fluent in business English
You have an experience of creating and implementing long-term strategic plans and directions as well as worked in cross-functional teams.
What's in it for you?
We offer a challenging position in an open and friendly environment where we help each other to develop and create value. Your work will have a true impact on Alfa Laval's future success.
For more information, please contact
Fredrik Stjernqvist, Global Manager, Digital Workplace, +46 701 46 61 17
Kristina Ljungkvist, HR, +46 722 16 78 90
Union information
Johan Ranhög, Akademikerna, +46 46 2891664
Bror Garcia Lantz, Unionen, +46 709 366985
Please send your application no later than 3rd of November 2019. Applications will be reviewed continuously during the application period.
What about the job
What you know
Contact details
Add video (URL link and text only)