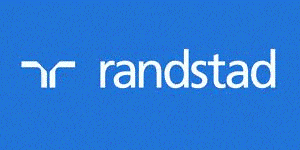 Software engineer within C/C++ - Randstad
Västmanlands län, VTM 72212
job description.
We are looking for a software engineer within C and C++ to our client in Västerås!
You will be a part of the Software Engineering team, that consists of the development, introduction and application of software to respond to customer requirements and to cost-effectively provide a means of analyzing, producing, distributing and storing information.
Randstad Technologies are specialists in IT. As a consultant with us you get a competitive salary, benefits and collectively agreed terms. Your consulting manager, who is always close at hand, ensures that you receive coaching and varied and developing assignments at different industries. At Randstad Technologies, your personal development is in focus and you are offered a large network and many social activities.


responsibilities.
You are required to independently perform various engineering duties requiring the exercise of judgment and application of standard engineering principles and practices, towards set goals. Plan, conduct or coordinate a range of complex engineering activities encompassing one or more engineering disciplines. Conduct or coordinate complex analyses, advanced technical studies and develop recommendations based on sound engineering practices and business considerations as well as potentially legal and other agency requirements.
The team takes on the most difficult problems for our most important customers, ensuring them a first class experience if they run into problems caused by our robot controller software.
You will also develop new functions and features to increase effectiveness, efficiency and collaboration when investigating and working on solutions. Communication is also key, both internally and externally, as you work in a high performing team to provide solutions and peace of mind for our customers.



working hours.
qualifications.
We are looking for developers with 1-3 years of experience of working with real time systems with limited resources or other systems with high demands for robust performance. This assignment requires excellent problem solving skills as well as a great general knowledge in embedded software development, mainly C/C++.
You also have a Masters degree or similar education within relevant field.
In addition, the following traits are a plus:
- Domain knowledge in Robotics
- Self sufficient and able to take initiative
- A positive and "never give up" attitude
- Service mindedness
- Swedish


application.
We receive applications on an ongoing basis so send in your application as soon as you can.
For more information please contact:
mari.larsson@randstad.se
about Randstad.
With more than 600 000 employees in 38 countries, Randstad is the global leader in the HR services industry and offers staffing, consulting and recruitment solutions in all areas of expertise. We also offer interim management, executive search and outplacement services. We have a large network of clients and candidates, which means that we convey hundreds of jobs within different industries all over Sweden. Our ambition is to be the best employer in the market.
By combining our passion for people with the power of today's technology, we help people and organizations to reach their true potential. We call it Human Forward.