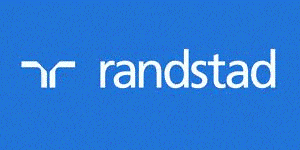 Software Engineer to TV4 Media - Randstad
Stockholms län, STHM 11541
job description.
Are you an experienced Software Engineer with focus on front-end development with Javascript? Do you thrive in an agile team and are passionate about developing a well-known product with user experience as the first priority?

The IPTV team at TV4 Media - responsible for developing a complete streaming experience on your television - is now looking for a Software Engineer to be part of their journey!
responsibilities.
Write well-tested and maintainable code that will serve millions of our customers
Develop frontend/views in Javascript
Create integrations to other streaming platforms
Constantly improve the architecture and functionality as well as the development processes and environments
Have quality in mind - create test cases and automated tests
Work cross-functional and create mutually beneficial collaboration between backend/frontend, mobile development and help each other to solve tricky javascript problems
qualifications.
The ideal candidate for this role would be a Javascript enthusiast who has previous experience with IPTV / Set Top Boxes and the logic behind it. Maybe you have an interest in mobile development and are excited about Android TV solutions. We believe you have a growth mindset and bring a lot of enthusiasm into everything you do. There are a lot of opportunities to grow and take more responsibility in the team - and we hope that aligns with your ambitions!

You should have experience with:
Javascript development in a custom framework (HTML, React Native)
GUI development on Set Top Box/IPTV or a similar plattforms
Working in a development environment with Jenkins, Shell scripts, Node.js or similar
Working in an agile environment, analysing and breaking down requirements
Good to have experience in:
Building your own QA cases
Automated testing
Set-Top Boxes
AndroidTV
Video streaming (Multicast, RTSP, HLS and DASH)
Linux / Command line
Female candidates are encouraged to apply. As we are a Swedish speaking company we would prefer you to at least have a basic knowledge of Swedish.

Our offer
We can offer you a flexible workplace where we work as a team, and share responsibility as a team. All for one, one for all!

Among our present stacks, techs, tools and patterns we are looking into new technology like Android TV RDK and Dash.

We can offer you to be part of an exciting journey with a lot of awesome colleagues with major experience in the area, merging powerful companies to one and creating an awesome experience for our customers. Working here gives you the ability to create work-life balance with flexible hours, our on premise gym (including lunch time classes) and other perks.
application.
We are very curious to find out more about you so please do not hesitate, apply ASAP! :)
This recruitment is handled by
Randstad Technologies
, if you have any queries please contact Ronja Hultkrantz, Recruitment Consultant
ronja.hultkrantz@randstad.se
0707 - 96 10 75
about TV4 Media AB.
The acquisition of Bonnier Broadcasting is completed and Telia Company welcomes well-known brands like TV4, MTV and C More to the Telia family. By combining Telia Company's leading mobile and fixed network with one of the most successful media-houses in the Nordics we will be able to deliver world-class content.
https://jobb.tv4.se/jobba-hos-oss
/