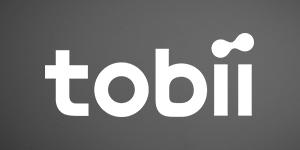 Software engineer to Tobii Platform Software Tools team - Tobii AB
Stockholm, STHM
Do you want to work at the heart of innovation? Does it excite you to do that in a flexible environment with a lot of freedom? Then you should look this way!
We are looking for our next software developer to the Tobii Tech Platform Software Tools team. Here you would get to design, implement and maintain tools and services used by internal teams at Tobii tech. The team consists of a small number of talented and fun software developers developing applications for visualization/annotation of subject data, distributed execution of algorithms, image collection, database providers as well as maintaining a fleet of some 40 servers in Microsoft Azure.


The role and responsibilities
Working in this team means that you will have a wide range of work tasks and you will use a bunch of different programming and scripting languages to bring awesomeness to the entire Tobii Tech organization!
Your days will be filled with
Developing software and new tools and bringing them to the Tobii Tech organization
Improving and maintain already existing tools
Managing and improving backend infrastructure
All our jobs at Tobii are about innovation, passion and not the least - making things real.


We are looking for someone with
Excellent Python and C++ skills
Experience in Linux
Has experience with some virtualization or container technology, like Docker

At Tobii we want you to be yourself and we welcome applicants from all walks of life. No matter if you wear high heels or sandals, or if you spend your nights at the gym or prefer playing Dungeons & Dragons with your colleagues. Welcome to Tobii!
If you have questions, shoot an email to henrietta.dalman@tobii.com and submit your resume through our website!
Tobii Life
Working at Tobii is like being in the heart of innovation. Here you get to work on cool creative projects, together with passionate colleagues from all around the world. Our technology brings a voice to people with speech impairments, it helps us understand human behavior and it is revolutionizing the way we interact with technology. Life is short so we choose to spend it building high tech products that matters!