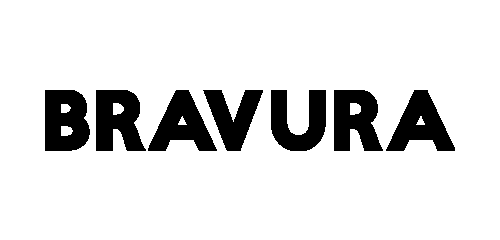 Software Engineer / .NET / C# / Front End Developer at Datema Retail - Bravura
Stockholm, STHM
Would you like to take part in providing people with a seamless shopping experience? Do you love coding and shipping well tested and proven software? You now have an opportunity to be part of the EasyShop Development Team and forever help change the way people shop.
Om företaget
Headquartered in Stockholm, Sweden with satellite offices in Norway and the UK, Datema employees over 50 people spread across three key business unites; Retail, Transport and Logistics and ERP.
Datema has been active in the Scandinavian market for well over 30 years and is now expanding internationally to service a growing worldwide market. Our existing team of skilled IT Specialists service customers across the globe, delivering end-to-end solutions used by thousands of consumers every day. Shopping as we know it is changing, and with Datema's Self Scanning Technology, they are at the heart of that change. With their expertise and deep understanding of the shopper experience, the company can play a part in bringing shopping into the digital world.
This is an opportunity to join an expanding and dynamic organisation offering fantastic development and growth opportunities.
Arbetsuppgifter
Datema believes in creating, testing and shipping great code that allows shoppers and store owners to benefit from the digitalization of shopping. They use DevOps practices, and Continuous Deployment ensures that the software always is tested and shippable.
The team of developers have a lot of room to experiment on the job, allowing EasyShop and the developers to evolve together. The company believe that developers with modern and relevant skills ensure that EasyShop is in the very best hands - at all times.
As a software developer at Datema you´ll be part of a small and diverse team of highly talented people. You'll have a lot of responsibility and it´s expected of you to take a lot of own initiative. In the role of frontend developer, your job is to develop the product software according to consumer insights, shopping behaviour analysis and product roadmap.
Working in this position includes:
- Frontend development using C#, SQL, .NET, ASP.NET, etc.
- Suggestion and implementation of architectural choices to secure continuous evolvement of the product
- Producing and testing of high quality code to verify that all requirements have been met
- Understanding of end user requirements and implementing smart solutions to enhance the user experience
Formella krav
Requirements
• Computer Science or related technical degree is qualifying
• 1-5 years experience as a frontend developer in .NET core
• Relevant professional experience within the .NET framework
• Fluent in English; Swedish is a plus
We believe that you are a solution-oriented person who strives for progress. You have good analytical skills and you collaborate easily with colleagues, partners and customers. What motivates you is working and experimenting with different technologies to figure out new ways of improving your code over time. You are also a humble team player who prefers to work in a small agile development team. Creativity motivates you and you are not afraid to take initiative in order to reach your high set goals. You have a great interest in programming and the quality of your work is important
Övrig information
Start: As agreed upon
Location: Stockholm
Salary: Basic salary upon agreement
Questions about Bravura's recruitment process? You'll find answers to the most frequently asked questions here
If you have specific questions about the service, please contact recruiter Hannah Larsson, hannah.larsson@bravura.se , 070-044 52 99
We recommend that you submit your application immediately when we make a continuous selection. Welcome with your application!
Sökord: .NET, software development, software engineering, software engineer, software developer, developer, C#, C++, C, Java, agile, programming, utveckling, utvecklare, senior utvecklare, mjukvaruutveckling, IT, retail solutions, code, coding, backend, back end, backend-developer, back end developer, back end-utvecklare, Xamarin, Team Foundation Server, MVC