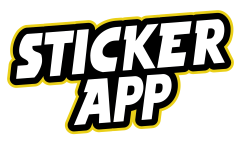 Social media marketer - StickerApp Sweden AB
Lomma, SKÅ 23435
We are currently looking for a new member of our marketing team at StickerApp. You would be part of the team involved with our social media and influencer marketing in the global market. You will contact artists, designers and influencers globally and together with them create good looking stickers for them to post on social media. 
The job is on site at our head office in Lomma, Sweden.
Job responsibilities 
Full time, 100% position
Contact designers and potential collaborations through various channels
Maintain contact and relationships with said collaborators
Administrative tasks
Keeping an eye on trends and social media changes
Contribute with creative input to our marketing team to strengthen our position globally
Setting up artwork for print in Adobe Illustrator and Photoshop and simple pre-press in our system

Candidate profile  
We are looking for someone with an interest in current trends and design. You must be fluent in writing and speaking English and able to communicate in Swedish. You need to be familiar with Adobe Illustrator and Photoshop.
In this role you need to be organized, independent, and goal-oriented, as much of this work will depend on your own initiative. We work with a variety of target groups and you should be able to adjust your language to the person you're addressing.
Requirements
Experience with Adobe Illustrator and Photoshop
Fluent in English

Application:  
This position is a permanent contract with conditional tenure and a six months trial period. Please send your CV and cover letter in English to rekrytering@stickit.se
Looking forward to hearing from you soon!


About us 
StickerApp and CaseApp are custom printing companies that allow the everyday consumer to design and create their own custom stickers and phone cases. We have an open and easy going work environment with 45 people in Lomma as well as a smaller office in the US. We have markets in 15 different countries throughout Europe, the US and Japan. The majority of our customers are designers or small businesses. We are a diverse group of creative people who work diligently and always strive to do better. We encourage your input and value all of our employees opinions. Please visit StickerApp.com or .se and CaseApp.com or .se and check out our instagram accounts @stickerapp  and @caseapp to get a feel for the company. We're a tight team working together towards the same goal and help keep each other motivated. We also provide the best coffee in the south of Sweden.


Sökord: kundservice, kundtjänst, service, kundtjänstmedarbetare, admin, administration, administratör, kundsupport, kundservicejobb, kundtjänstjobb, kundsupportjobb, job, jobb, jobba, medarbetare, work, karriär, career, hsbjobb, lediga tjänster, servicejobb, kontor, kontorsjobb, junior, kundserviceteam, kundtjänstteam, kundsupportteam, innesäljare, innesälj, sälj, säljare, butiksmedarbetare, butikssälj, butikssäljare, butiksförsäljning, butiksförsäljare, butiksansvarig, butikschef, butiksansvarig, serviceyrke, serviceyrken, supportyrke, supportyrken, kundtjänstyrke, kundtjänstyrken, telefonförsäljning, telefonförsäljare, telefonsupport, mail, mailsupport, inkommande, utgående, logistik, planering, lager, administration, administratör, admin, administrationsjobb, administratörsjobb, adminjobb, i, medarbetare service-minded, team, operativt, koordinatorjobb, office, kontor, projektledning, projektledare, marknad, marknadsjobb, team leader, team ledare, teamleader, teamledare, avdelningschef, ansvarig, 1line, 2line, 3line, team manager, manager, lommajobb, skåne, skånejobb, malmö, malmöjobb, lund, lundjobb