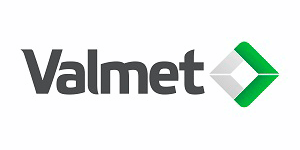 Site Manager, Fiber Processing Unit - Valmet
Sundsvall, VNRL
Valmet's Pulp and Energy business line provides technologies and solutions for pulp and energy production as well as for biomass conversion. The pulp projects range from process equipment deliveries to complete pulp mills.
Are you a business-minded person who wants to move our customers' performance forward?
Then we can provide you with your next professional challenge, since we are looking for experienced Site Managers.
Job description:
As Site Manager your main responsibility is to manage and plan the site operations by meeting contract requirements and Valmet's financial, quality and HSE goals.
Your main duties are to ensure cost effectiveness, quality and correct timing, together with maintenance and improvement of customer relationship during project executions. You manage the Valmet supervision team at site and follow-up on subcontractor resources and act proactively to avoid shortfalls.
The main tasks also include to ensure customer's readiness for the construction/installation and site operations. You ensure that relevant inspections by authorities at site are done and you compile quality documentation together with acceptance certificates.
This work is diverse and international and since our customers are global you have the possibility and wish to travel. Our major Valmet locations for this position is in Sundsvall and Karlstad, therefore this position could origin from either of those locations.
Requirements:
To be successful in this position we believe that you possess solid leadership and interpersonal skills. You can effectively prioritize and execute tasks in a high-pressure environment, thanks to your strong problem solving, negotiation, decision and conflict management skills.
You have excellent networking skills and communicate clearly and effectively, in English, with different stakeholders, customers and teams.
We believe that you have at least 5 years' relevant experience in the Pulp and Paper Industry with customer interface. You probably hold a university degree with preference for technical background.
We offer:
We offer a meaningful job where you through your work you can bring the future to your customers and contribute to the success of the organization as well as opportunities for personal development.
As an employee at Valmet you have access to a large amount of benefits such as physical training during the working day, skills development and flexible working hours. We invest in the development of our people, especially in terms of leadership, wellness and sustainability.
Our values Customers, Renewal, Excellence and People form the foundation for everything we do at Valmet. Our values guide us through actions and decisions every day paving the way forward. Explore our values on our website to get a glimpse of how we live by our values when working here at Valmet.
Additional information:
If this sounds like something you are looking for and you are ready to go forward on your career, apply soon, but no later than August 11th, 2019.
If you want more information regarding the position, please contact Thomas Olofsson, Director Project Execution Fiber processing, 060-16 53 88.
For information regarding the recruitment process, you are welcome to contact Maria Nordin, HR Manager, maria.nordin@valmet.com
When everything works together 
Valmet is where the best talent from a wide variety of backgrounds comes together. With 13,000 professionals around the world, we are the leading global developer and supplier of technologies, automation and services for the pulp, paper and energy industries. Our commitment to moving our customers' performance forward requires creativity, technological innovations, service know-how - and above all, teamwork. 
Join the team! www.valmet.com/careers