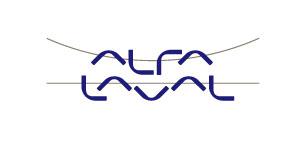 Service Portfolio Manager - Alfa Laval
Stockholm, STHM
Introduction
We create better everyday conditions for people. We do this by contributing to a more sustainable future through engineering innovation. We love what we do and we're good at it. But now we want to be even better! We're looking for a passionate Service Portfolio Manager to our MSH Service Department.
So, what are you going to do today?
Business Unit Marine Separation & Heat Transfer Equipment (MSH) - Service is responsible for all after sales business in Marine and Diesel applications. It covers spare parts, retrofit, upgrading and services. Customers includes shipping companies that operate vessels, repair yards and engine power stations.Alfa Laval holds a strong market position in this highly international market. We will take the next step to further strengthen our position in further enhance our combined Service offerings, with a Service Portfolio Manager, also owning specific Services, to be able to continuously create outstanding customer experiences.
About the job
We have a clear objective to fully support our customers become successful and more competitive, by adding value to their business. We want to strengthen our capabilities to achieve best results in innovation and enhancement of our Service portfolio.
You will:
• Collect and prioritize market requirements, that contentiously developing our Service portfolio
• Define Service specific global standard, from a sales and delivery perspective
• Create the profound understanding of how we deliver is just as important as what we deliver
• Develop Services in close cooperation with our sales, application/products and service operation teams
• Ensure effecting communication of new services, changes to existing and service-related processes
• Bundle Services into packages and Service agreements
What you know
You will be joining a team of skilled and highly motivated colleagues, in a fast-moving business.
You have:
•Service business experience
•Excellent verbal and written communication skills
•Ability to recognize opportunities, from customers' needs and turn it into Service sales
We need a self-motivated team player, with a true interest in building customer loyalty through our portfolio. You have university level or a corresponding business degree with at least + 5 year of working experience. Perhaps you are working in service business, with sales and business development experience, and is looking to take on a new and exciting challenge.
Practicalities
The Manager is based in Tumba/Lund, Sweden, reporting to the Manager of Global Service Sales. Expected number of travel days is approx. 30 days/year.
For more information, please contact
Mats Ottosson, Manager Global Service Sales – MSH Service, +46 703 85 70 08
Maria Törnqvist, HR Partner +46 730 265 143
Union information
Susanne Jonsson, Akademikerna + 46 853065823
Bruno Smolic, Unionen + 46 853065217
Please send your application no later than 14th of April at ://www.alfalaval.com/career/. Interviews will be held continuously.
Who you are
What about the job
What you know
Contact details
Add video (URL link and text only