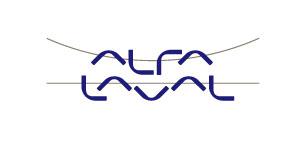 Senior Project Manager within IT - Alfa Laval
Lund, SKÅ
Introduction
We create better everyday conditions for people. We do this by contributing to a more sustainable future through engineering innovation. We love what we do and we're good at it. But now we want to be even better! We're looking for a passionate and driven Senior Project Manager with the ability to run high profile and complex projects as well as programs. So, what are you going to do today?
Alfa Laval is currently on an IT and Digital transformation journey where we need to strengthen our IT organization with several positions. If you would like to be a part of this exciting journey, or just hear more, we would love to hear from you. For more information please continue to read, and then if you want to apply, please do so straight away, as we continuously meet and interview relevant candidates. We hope to welcome you to Alfa Laval!
Who you are
Who are you?
We believe you are an experienced senior project and program manager with a high level of leadership, business acumen as well as technical competence and insights.With a passion for how to enable and create business value in a global context, you can handle complex scenarios and are able to analyse, evaluate and act across different business functions and stakeholders.
About the job
You will be responsible for projects and programs with cross functional teams, representing the different capabilities we need to deliver successfully and with a strong focus on business value. The projects/programs have a high impact on the strategy execution and future success of Alfa Laval. Projects/Programs typically span across capability areas, business entities, product & customer groups, creating a challenging environment to deliver in.
What you know
You have a high level of initiative, drive, persistence and focus on personal development as well as strong communication and presentation skills and are fluent in business English.
+5 years' experience of leading complex projects and programs in a challenging global context leading change and showing decisiveness and execution in difficult situations.
Proven track record of running waterfall, agile as well as hybrid projects/programs.
A bachelor's degree or higher.
What's in it for you?
We offer a challenging position in an open and friendly environment where we help each other to develop and create value. Your work will have a true impact on Alfa Laval's future success.
För mer information om tjänsten
Kristina Ljungkvist, HR, 0722 – 167890
Joakim Ryrstedt, IT, 0709 - 78 73 27
Facklig information
Jesper Bergh, Akademikerna, +46 (0) 733885723
Bror Garcia Lantz, Unionen, +46 (0) 709 366985
Stefan Sandell, Ledarna, +46 (0) 709787364
The selection process will take place on an ongoing basis, please send your application as soon as possible.
What about the job
What you know
Contact details
Add video (URL link and text only)