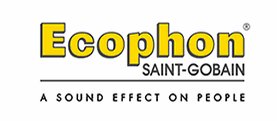 Senior Project Manager Ceilings - Automatized assembly lines - Saint-Gobain Ecophon AB
Hyllinge, SKÅ 260 61
Are you interested in leading large industrial projects within the area of automatized assembly lines? Do you have the capability to see the whole picture as well as the important details? To strengthen our Ceilings Technical Development we are looking for a Senior Project Manager placed at the head office in Hyllinge, Helsingborg.
Tasks and responsibilities
As Senior Project Manager - Automatized assembly lines, your main task will be to develop and translate business cases into projects and installed solutions. These cases range from upgrading of existing production capacities to new set up of lines globally. Together with a cross functional project team you will be in charge of managing large industrial projects in the areas of ceilings- and gridsmanufacturing, both national and international, through all stages in the project management methodology. You will manage RFQ-processes, equipment and performance specifications with internal/external expertise and do financial follow ups. Development of technical expertise in designing flexible lines will also be a main task within your responsibility.
Background
We see that you have a M.Sc. or B.Sc. Degree in industrial engineering or equivalent with minimum 5 years of work experience in a similar position. Your competence and experience is with assembly robot projects. Documented successful experience of management of extensive industrial projects management including time, resources, reporting and budget planning is required. You have also very good understanding of specifications, purchasing standards, technical and engineering standards.
As a person you have strong analytic skills in combination with a strategic thinking. You have a strong drive and are proactive. In addition to this you pay attention to details when required but can also create an overall picture. Further, you are a reliable teamplayer with excellent communication skills. Fluency in English, both written and orally is a must, other languages are an advantage.
Regular travelling is required.
Passion, competence and innovation are our core values ​​that form our products, our daily work and our way of being, and we wish you to share these core values ​​with us!
For further information and application
Supply Chain & Operations Director, Olivier Lallemant +46 42-17 97 99 olivier.lallemant@saint-gobain.com would be happy to answer any questions. Representative for Unionen is Madelene Cannerhagen, +46 42 17 99 18.
Welcome with your application