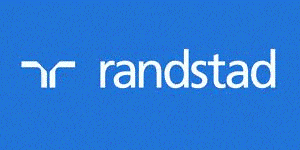 Senior Embedded Operating System Engineer - Randstad
Stockholms län, STHM 16971
job description.
Job description

Are you the next person – building systems that will help saving lives? Do you have a passion for embedded real-time Operating systems, including Linux? Does working with advanced vision based embedded products sound exciting? Join us at Stoneridge, we are a leading supplier to the automotive, truck, bus and off-road markets.
responsibilities.
Responsibilities

As an expert in embedded operating systems you will be;


In a central and strategic position in our development team and cooperate with several other teams. Also, you will act as a key contributor working with our Vision and Safety products. These products are true embedded systems for automotive with powerful microcontrollers and processors to support the various functions.
Transforming requirements to implementations.
Working with both real-time operating systems as well as Linux and other higher-level operating systems.
Contributing with your expertise in architecting, dimensioning and selecting the appropriate (RT)OSes/Hypervisors for each MCU in order to safely support the intended functions, this work also involves hands-on SW development skills to bring-up these systems.
qualifications.
Experience in integrating embedded Linux or similar complex operating systems in automotive products or equivalent.
Good awareness and of various embedded operating systems and hypervisors, e.g. Windriver, QNX, VxWorks, Xen, etc.
Expert skills in build systems, e.g. Git, Yocto, OpenEmbedded, Jira, Jenkins.
Proven use of agile working methodologies and clear communication skills.
Great skills in low-level embedded Linux software development, in C and C++.
Master of Science or equivalent in relevant field (Electrical Engineering, Computer Science, Mechatronics).
Good knowledge in English, both written and spoken.
application.
Recruitment process


In this process, Stoneridge cooperates with Randstad Technologies. You are welcome with your application as we continuously interview to find the right candidate. At the latest please send your application before September 30th. For questions, please contact Recruitment Consultant Ann-Christine Holmer at
ann-christine.holmer@randstad.se
; phone number 070 221 5970.
about Stoneridge Electronics AB.
Stoneridge is a leading supplier to the automotive, truck, bus and off-road markets. Our products range from telematic systems, driver information systems, and tachographs through electronic control modules and power distribution centers to multiplex systems, cockpit switch modules and aftermarket products.

We offer you an international, flexible, creative and exciting working environment. There are great opportunities to grow your skills within the company, both professionally and as an individual.

We are proud to supply products and systems to the majority of the most well-known Vehicle producers like Volvo, Scania, Daimler, MAN, Ford. We are well established in Europe and being a part of the Stoneridge Group enables us to work with customers worldwide. Stoneridge Inc. has about 4500 employees worldwide and has a turnover of approximately 700 million USD.

Join us, and you'll be part of a global team, sharing knowledge, experience and ideas across countries and cultures.