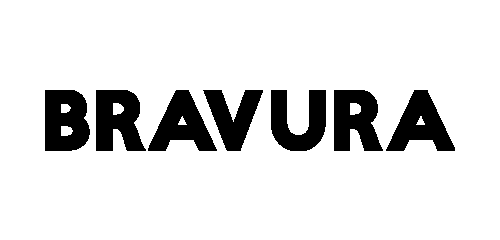 Senior Data Engineer / BI-developer at Cabonline - Bravura
Stockholm, STHM
Do you want to be a part of a company that works with the latest technology? Cabonline offers you a position where you will act as a big part of their journey to soon become a global market leader.
Om företaget
Cabonline offers flexible, world-class transportation services. With leading technology, they simplify the process for both transporters, drivers and customers by helping them find the perfect match when and where it is needed. Cabonline Group is one of Europe's leading technology and service provider for the taxi and transport industry. In Sweden, Finland and Norway, around 3 500 transporters are connected with approximately 7 000 vehicles under different brands including TaxiKurir, Sverigetaxi, TOPCAB and other well-known brands. Cabonline Group has a turnover of approximately 5.6 billion SEK and performs over 60,000 journeys every day.
Arbetsuppgifter
As a Senior Data Engineer at Cabonline you will belong to a team consisting of three experienced data engineers. You will act as a middle-man working between and with BI and the Java team. Together with you team you will be using Google Platform and Big Query to build a new highly scalable technical platform that will allow Cabonline to soon become a global market leader. To fit in this role, you have an architectural mind, being comfortable in a knowledge sharing environment, further on you are a communicator and have a driven attitude towards learning new technologies. Lastly, we believe that you are proficient in Oracle, Redshift or SQL Server for Datawarehousing but want to move over to Google Cloud Platform and Big Query. And, you are an ambitious Data Engineer ready to build the future technology platform for intelligent personal transportation.
Formella krav
Requirements • 5+ years of experience building scalable data solutions • Strongly passionate about data and analytics • Good knowledge in programming architecture, ideally in Java / Phyton, excellent knowledge in SQL is a requirement • Experience in building high-performant code • Good knowledge in spoken and written English Bonus • Experience building or loading from REST APIs using C# or Java • Basic knowledge of and ideally some experience with data science topics like machine learning, data mining, statistics, and visualisation For the right person we believe that you always strive for improvements. You have good analytical skills and you collaborate easily with colleagues. What motivates you is working and experimenting with different technologies to figure out new ways of improving you work over time. You have great interest in learning new things, and it stimulates you to take on new tasks. Creativity motivates you and you are not afraid to take initiative in order to reach your high set high goals.
Övrig information
• Den här tjänsten är en direktrekrytering vilket innebär att rekryteringsprocessen sker genom Bravura, men du kommer anställas direkt hos Cabonline. Start: As agreed upon Location: Stockholm Salary: As agreed upon Funderingar kring Bravuras rekryteringsprocess? Du finner svar på de vanligast förekommande frågorna här Är du nyfiken på hur vår rekryteringsprocess är upplagd? Du hittar mer information här: https://www.bravura.se/din-karriar . Har du problem med att skicka in din ansökan eller frågor kring din registrering är du välkommen att kontakta vår kandidatsupport på vår chatt, info@bravura.se eller ringa vår växel 08-400 240 50 så hjälper vi dig. Ange vilken tjänst det gäller. Vi rekommenderar att du skickar in din ansökan omgående då vi gör ett löpande urval, och tjänsten kan komma att tillsättas tidigare än sista ansökningsdatum. Välkommen med din ansökan! Sökord: data, solutions, BI, Senior Data Engineer, Cabonline, Oracle, Redshift, SQL Server, Java, Phyton, SQL, REST API,