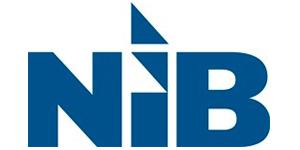 Senior Corporate / Project Analyst - Nordic Investment Bank (NIB)
Helsinki, UUSI
NORDIC INVESTMENT BANK (NIB) is an international financial institution owned by the Nordic and Baltic countries. The bank provides financing to projects that promote productivity gains and environmental benefits for the Nordic and Baltic countries. NIB has the highest possible credit rating and acquires the funds for its lending by borrowing on the international capital markets. The Bank has some 200 employees and total assets amounting to around EUR 30 billion. NIB's headquarters are located in Helsinki, Finland. The main working language of the Bank is English.
The Credit & Analysis Department at NIB is seeking a
SENIOR CORPORATE / PROJECT ANALYST
The main tasks of the position relate to credit risk analysis of lending transactions to large and mid-cap corporates as well as project finance transactions within and outside NIB's member countries.
Main responsibilities
Corporate analysis and credit risk assessment of counterparties, sector analysis and reviews
Credit risk analysis of project finance transactions
Financial modelling; build, run and review sensitivities
Play a key role within the transaction team by advising on structure and key risks/issues
Qualifications and experience
A Master's degree with major in Finance or Industrial management, alternatively, a Master's degree within Engineering with complimentary education in Finance
Minimum 5 - 7 years of relevant work experience either from

banks or financial institutions
private equity
consultancy with emphasis on due diligence and transaction services
industrial corporation with emphasis on project investment

Experience with valuation of pledges / security and from work-out cases is considered beneficial as would a broad industry experience, geography and work environments
Prior experience of structured finance, especially within the Energy sector, is considered a plus
Other skills and personal qualities
High level of integrity, proactive and collaborative attitude
Ability to work under pressure and on multiple cases simultaneously
Good verbal and written communication skills
Fluency in English and preferably solid working proficiency in one of the Scandinavian languages
MS Excel skills at advanced level, preferably also knowledge of Thomson Reuters Eikon or other business information platforms
Prior experience of the Nordic corporate debt market is an advantage
We are actively working on improving the quality of our work and therefore a keen interest in exploring new tools and analysis is beneficial
We offer you
A unique opportunity to work in diversified teams of credit analysis experts
Good potential to grow professionally
Complex and demanding tasks
NIB offers an international banking environment and competitive remuneration package. Our unique position as an international financial institution (IFI) provides a novel perspective on the financial industry and a unique chance to broaden your expertise.
The position is located at the NIB headquarters in Helsinki, Finland. We warmly welcome expatriate employees and their families by supporting their relocation and integration to a lively Nordic capital with a modern atmosphere.
For more information about this position, contact lennart.richardsen@nib.int , Senior Director, Head of Corporate and Project Analysis (+358 40 737 2734). For general information about employment at NIB, please contact veronica.gordon@nib.int , HR Business Partner (+358 40 820 7925).
To apply for the position and for more information about NIB, please visit www.nib.int (Job opportunities). The deadline for submitting your application is Friday 31st of January, Applications will however be processed successively when received.