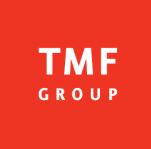 Senior Accountant - TMF Sweden AB
Stockholm, STHM
About TMF Group
Our purpose is to help our clients to operate internationally and 'belong' wherever they are in the world. We do this by making sure they are properly set up to do business in any country and compliant with local and international regulations. Operating in over 80 countries we provide our 15,000 clients with on-the-ground compliance and administration services so they can venture further.
Established in 2006, our Stockholm office services mainly international clients who wish to set up or expand their business operations in Sweden. Our amazing team of highly skilled Accounting, Legal and Payroll professionals have the experience to help international companies globalise in the most effortless way. 

Currently we are searching for a Senior Accountant to support our Swedish operations. If you're looking to work in an international environment and make a difference in the role that you play, than we are very keen to hear from you!
As a Senior Accountant you will belong to a Client service team and report to the Team Leader Accounting and Tax. You will be responsible for providing efficient and qualitative service to our international clients. In this role you will also guide, support and mentor our talented Junior team members.
Key responsibilities:
Prepare local and consolidated financial statements, balance sheets and annual reports;
Maintain contact with auditors, tax advisors, lawyers and other involved parties in order to obtain the required information for reporting purposes;
End to End ownership of assigned clients;
Monitor and review accounting and related reports for accuracy and completeness;
Managing junior members in the team and delegating the work;
Provide coaching to the junior members and monitoring them when needed;
Prepare and file the statutory tax reports to the Tax Office, as well as relevant reports to other concerned authorities;
Assist proactively with on-boarding new clients and accommodating their requirements;
Ensure ongoing processes and deliverables of high-quality accounting service to assigned portfolio of clients;
Resolve business issues and issues with the clients proactively, identify savings and efficiency in operations;
Communicate effectively with clients and third parties concerning accounting, tax, audit or administrative issues;
Keep up to date with changes in tax and accounting legislation;
Attending meetings with clients / going to clients' premises if the job requires so.
Key requirements:
At least 5 years of experience in accounting and year-end closing procedures from a Swedish accounting firm;
Independently prepare year-end closing procedures and annual reports according to both K2 and K3. Knowledge on IFRS and US GAAP, and adjustments between K2/K3 and IFRS or US GAAP is a plus;
Independently prepare VAT returns and corporate income tax returns;
Very good knowledge of Excel. Experience on other accounting systems i.e. Fortnox, and Visma and experience at Microsoft Dynamics AX (DAX) is a plus;
People person - experience with communicating with client on complex matters and keen to resolve the issues;
Energetic team player, willing to have an open communication with other team members;
Speaks and writes Swedish and English fluently.
Working at TMF Group offers
Learning opportunities: you will work with experienced colleagues who are ready to share their knowledge, and will receive the opportunity to work on diverse and complex client matters. You will also be able to apply for and be supported for training.
Value-driven work environment: you can expect integrity and respect from all your colleagues, including the leadership team.
Teamwork: an environment where we learn from our mistakes and work together to improve our processes continuously. A no-blame culture where teamwork is important, valued and lived daily.
Ambition: we are a growing company in which we constantly look for the next opportunity and where all ideas are welcome.

Applications close: 

Keywords: finance accounting accountant economy bokföring ekonomi bokförare ekonomi redovisning