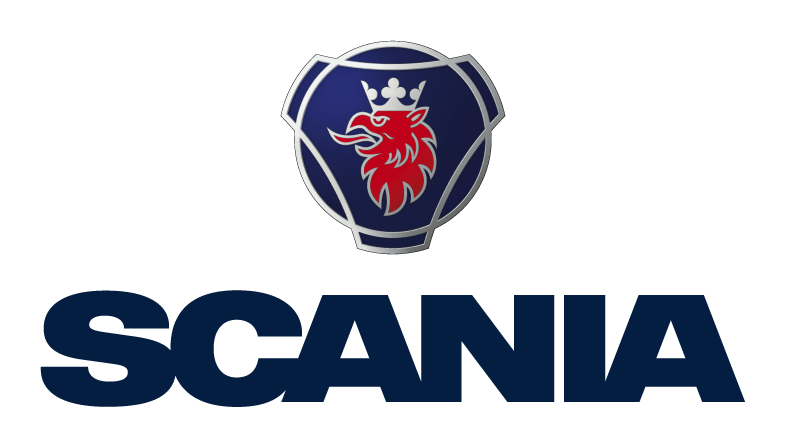 Scrum Master - Scania CV AB
Södertälje, STHM
Scrum Master

To meet Scania digitalization goals to become a data driven company Scania need to strengthen the team with a Scrum Master. To achieve our goals and challenges we need you who is a experience Scrum Master. You will be a member of our passionate self-organized T-shaped team! This means that we work and support each other together.

Your mission

This role is an Agile Office team member who spends much of their time helping other team members communicate, coordinate, and cooperate, facilitate daily scrum and sprint planning; generally, this person assists the team in meeting their delivery goals. The Agile Guide is a leader who owns and defines the agile ways of working and enables teams through teaching Agile principles and practices, coaching with powerful questions and guiding team development.


Exhibits Agile leadership – Exhibits the behaviours of an Agile Leader with an Agile mindset. Helps the team embrace Agile core values, adopt and apply Agile principles, and implement Agile practices.
Supports the team rules – The rules of an Agile Team are lightweight, but they are rules nonetheless, and the Agile Guide is responsible for reinforcing them. These may include the rules of Scrum, Built-In Quality practices, Work in Process (WIP) limits, and any other process rules the team has agreed on.
Facilitates the team's progress toward team goals – The Agile Guide is trained as a team facilitator and is continuously engaged in challenging the old norms of development to improve performance in the areas of quality, predictability, flow, and velocity. They help the team focus on daily and Iteration Goals in the context of the Portfolio Roadmap.
Leads team efforts in relentless improvement – Helps the team improve and take responsibility for their actions; facilitates the team retrospective. Teaches problem-solving techniques and helps the team become better problem-solvers for themselves.
Facilitates meetings – Facilitate and coordinates, and sets purpose and outcomes for meetings including Daily Standup, Sprint Planning, Sprint Review, Retrospectives, Story Mapping and 5 Whys by applying tools, techniques and processes in support of high performance.
Supports the Product Manager– The Agile Guide helps the Product Manager as a member of the team in their efforts to manage the backlog and guide the team while facilitating a healthy team dynamic with respect to priorities and scope.
Eliminates impediments – Many blocking issues will be beyond the team's authority or may require support from other teams. The Agile Guide actively addresses these issues so that the team can remain focused on achieving the objectives of the Iteration.
Promotes quality practices – Provides guidance to assist the teams in constantly improving the quality of their deliverables and meeting the Definition of Done (DoD). The Agile Guide helps foster the culture of quality and technical discipline.
Builds a high-performing team – Focuses on ever-improving team dynamics and performance. Helps the team manage interpersonal conflicts, challenges, and opportunities for growth. Escalates people problems to management where necessary, but only after internal team processes have failed to resolve the issue; helps individuals and teams through personnel changes.
Protects and communicates – Communicates with management and outside stakeholders; helps protect the team from uncontrolled expansion of work.
Coordinates with other teams – They often coordinate with the DevOps, UI/UX, Architecture, and Data Science teams. Inter-team coordination cannot be delegated entirely to the Agile Guide and the Agile Guide will guide the team to shared responsibility.
Promote Agile practices beyond R&D– The Agile Guide is a master facilitator with a knack for helping teams flow value and will be responsible for helping teams outside of R&D learn from and apply Agile principles and practices.
Support and Facilitate the OKR process– As a Scrum Master you will together with the product owner create, facilitate and communicate OKRs.
Desired Skills/Experience
3+ years of experience working as a Scrum Master or similar Agile servant leadership role.
Strong skills and knowledge of servant leadership, facilitation, situational awareness, conflict resolution, continuous improvement, empowerment and increasing transparency.
Strong understanding of the software development lifecycle.
Strong problem-solving skills and willingness to roll up one's sleeves to get the job done.
Skilled at working effectively with cross functional teams.
Excellent written and verbal communication skills.

Our offer

An important role in a fast moving, fun and stimulating environment with engaged colleagues with a wide range of IT expertise. Join us in Scania's digitalization!

Plus a competitive salary, flexible working hours, parental leave and much more, please continue reading about Scania, our core values and benefits here. If you live in Stockholm, we offer a direct bus service between Stockholm and Södertälje, the Scania Job Express. If you live abroad, we will help you with relocation.

For more information

Please contact Stefan Telhammar (Group Manager), +46 (0)8-553 530 58.

Application

Your application should include a cover letter and CV. Selections and interview will begin after the holidays!

About Scania

Scania is a world-leading provider of transport solutions. Together with our partners and customers we are driving the shift towards a sustainable transport system. In 2018, we delivered 88,000 trucks, 8,500 buses as well as 12,800 industrial and marine engines to our customers. Net sales totalled to over SEK 137 billion, of which about 20 percent were services-related. Founded in 1891, Scania now operates in more than 100 countries and employs some 52,000 people. Research and development are concentrated in Sweden, with branches in Brazil and India. Production takes place in Europe, Latin America and Asia, with regional production centres in Africa, Asia and Eurasia. Scania is part of TRATON SE. For more information visit: www.scania.com.