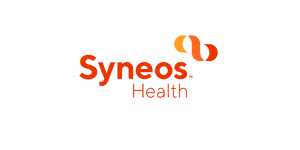 Sales Manager - Syneos
Stockholm, STHM 11120
Job title: Sales Manager
Location: Sweden nationwide 
Salary: Competitive Salary & Benefits
Syneos Health is looking for a Sales Manager whose primary responsibility will be to deliver the agreed sales, productivity and performance targets for the designated market through effective leadership, management, direction and coaching of the respiratory specialist sales team.
The Sales Manager will lead a team of Respiratory Specialists, who are tasked with re-launching a novel therapy for the treatment of Asthma in patients over 12 years of age.
Sales Manager Responsibilities:
Deliver/exceed sales targets for the designated target market within agreed budgets and timescales
Recruit, coach, counsel a high performance team of KAMs in the designated target market
Prepare a country/cluster sales plan to deliver flawless execution of the overarching marketing strategy/plan
Drive quality and efficiency of KAM team by monitoring progress of Key Account Plans
Take on personal responsibility for exploring/managing high level opportunities as appropriate
Conduct regular performance reviews with direct reports and ensure development plans are in situ to deliver in current and future roles
Proactively manage underperformance early, with HR if necessary, so that we can support the Respiratory Specialist turn around their performance early.
Encourage "The big idea principle" to drive creativity and success of the team 
Ensure that all activities undertaken by the team comply with Syneos Health SOPs and ethical codes of practice
Stay at the forefront of changes occurring within the target market and communicate to the team and internal stakeholders
Act as the interface between the designated target market and internal stakeholders
Collaborate closely with MSL team, fellow country managers and other internal stakeholders in line with biopharmaceutical accelerator model
Actively participate in specific projects and drive revenue e.g. contracting, negotiations, personal responsibility for some accounts.
Sales Manager Requirements:
Education:
Degree level qualification or relevant scientific background
Skills & Experience:
A minimum of 3 years' experience leading high performance primary and secondary care teams as a 1st line manager
Experience in the respiratory segment ideally including Asthma
Experience creating the country launch blueprint for an EU Secondary Care Sales team in line with the overarching strategy
Experience working with training functions to build a cutting edge training programme which builds and develops a high performance secondary care team
Experience negotiating contracts at different levels in different health economies
Experience launching pharma and/or biotech brands in the secondary care environment 
Experience building and driving high performance secondary care teams with proven sales success
An outstanding communicator with proven leadership experience in a 1st line management role
An exceptional coach
Strong analytical and decision making capabilities and excellent problem solving skills
Excellent planning and organisation, financial management, operational capability and business acumen
A self-starter, who is willing to roll up their sleeves and lead from the front
Enthusiastic, high energy, team orientated person with a "can do" attitude
Why Syneos Health? Join a game-changing global company that is reinventing the way therapies are developed and commercialized. Created through the merger of two industry leading companies - INC Research and inVentiv Health - we bring together more than 23,000 clinical and commercial minds to create better, smarter, faster ways to get biopharmaceutical therapies to patients. Teaming with some of the most talented professionals in the industry, you'll gain exposure and work in a dynamic environment where you'll be supported with comprehensive resources including emerging technologies, data, science and knowledge sharing. Grow your career with a global company committed to shortening the distance from lab to life.
Make your work matter everywhere. Be a driving force in a rapidly evolving healthcare industry.
Apply today for our Sales Manager opportunity!

Competitive Salary & Benefits