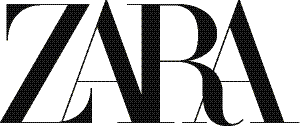 Sales Assistants / Visual Merchandiser - ZARA Sverige AB
Stockholm, STHM
Do you have passion for fashion, passion for people and passion for results?
In Zara Sweden and Zara Norway we are looking for Visual commercial/Sales assistants profiles that will join our existing commercial team, and work together on planning and executing merchandising strategy and standards in our stores.
Merchandising is about planning and developing a strategy to achieve the sales plan, with respect of high image standards.
If you are creative, analytical, and you are looking for a place to start a career in the fashion industry, this is an opportunity for you!
If you are challenged by expectations of the customers and objectives of the Company, Zara is a place for you!
You will get the chance to;
Work with product and latest trends
Place right merchandise at the right place in the store, on the right time
Get familiar with the commercial reports, analyze numbers and sales, anticipate trends and needs of the market and the customers
Make actions and moves in the store based on your conclusions, in a respect of guidelines from the Company
Work side by side with operation team in the store
Have overview of stock the levels, and as a team create the best practice in working with products.
Requirements:
You are available to work for at least 25 hours a week in the beginning ( 2 mornings a week at least), and you want to advance and have a full time Commercial contract in the future
You have passion for fashion, education, experience or interest in Visual merchandising
You are humble, willing to learn, open for feedback and suggestions
You want to work in a dynamic environment, you consider yourself being a good communicator, motivator and inspirer
You can provide highest level of customer service
You enjoy high speed and tempo at work
If you are interested in this opportunity and believe that you match the required profile, please send your CV to Ivona Grgic bt clicking the Apply button , no later than August 31st 2019.