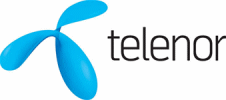 RPA Tech Lead - Telenor Sverige AB
Stockholm, STHM 11645
Who we are
We're here to connect you to what matters most, and by doing so, empowering societies. As a Telenor employee, you will be part of a large, international organisation that goes beyond customers – we want to play an important role in the societies we serve. Being connected can change your life, and we're serious about helping our services make the widest possible impact
We are aiming to become a fit and modern growth company by investing in our people and capabilities to ensure being the front runner of our industry. Amongst other, we are establishing a Center of Excellence for RPA (Robotic Process Automation) and now we're looking for new superstars to join the team. 
Team mission
Make Telenor a more fit company by implementing smoother automated processes throughout the entire organisation.
What you'll do
You will be a core resource to the new RPA team. Not only will you support and guide the RPA developers and other colleagues to ensure best practise architecture and development. You will also be fully responsible for maintaining and developing the technical setup, the brain, that centrally controls and runs all robots we have in production. As we are scaling RPA implementation to new parts of the organisation you will need to bring a structured approach and methodology to how we do this is the most efficient and scalable way. This demands both a technical understanding but also a capability to communicate in a clear way to other colleagues.
As a new and pioneering team with high ambitions, we need people who are not afraid of trying out different ways of work in order to reach success. Together, the team will become a role model in working smart, a can-do attitude and being loved by colleagues. 
Who you are
In order to succeed with your mission we believe the following qualifications will be of use: 
Tachnical skills, preferably of RPA in UiPath
Experience in maintaining and developing IT solutions
VB.NET coding experience
A challenger and change mindset, always looking for better solutions
Team-player, with a strong belief in collaboration being the way to success
Prestigeless, you will do what needs to be done to keep the team moving forward
Curious, autonomous & action-oriented
Our promise
A balanced workforce is key to our success. To secure that, we're committed to fostering a working environment where our employees are supported and empowered in all areas of their work. We promise you a company eager to learn and rapidly adapt to a digital world where you will be welcomed into a skilled team of professional and knowledgeable colleagues. In addition, you will get:
A flexible way of work - have a lunch workout without having to rush back, be able to leave/pick up the kids from school? This is no problem if you make sure your team is happy and you perform and deliver your work. 
A generous health and benefit package with for example wellness grant, health insurance, "give me a break"-days, employee discounts, regular health checks, occupational pension and much more.
Development programs to deepen your knowledge and broaden the competence. 
Come join us now
If you are interested and would like to know more, please contact recruiting manager Sofie Gellin, sofie.gellin@telenor.se Don't send your CV by mail – these will not be evaluated. 
 
Good to know 
According to Telenor's policy, we conduct background checks on the final candidate for all recruitments. 
Application deadline: We evaluate candidates continuously so please apply today
Location: Stockholm