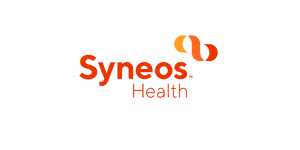 Respiratory Specialist - Syneos
Copenhagen, SJÆ
Job title: Respiratory Specialist
Location: Denmark nationwide 
Salary: Competitive Salary & Benefits
Syneos Health is looking for a Respiratory Specialist whose primary responsibility will be to deliver the agreed sales, productivity and performance targets for the designated market.
An entrepreneurial spirit will be required and will be reflected in the selected candidate's willingness to run their territory as their own business.
The role of the Respiratory Specialist is to relaunch a medical product for the treatment of Asthma in patients over the age of 12 years of age.  The Target Audience are Pulmonologists and other secondary care stakeholders influencing access to treatment and primary care physicians.
Respiratory Specialist Responsibilities:
Deliver sales targets, and other performance metrics within budget and defined timelines
Manage the territory as a business
Successfully complete the distance learning and initial training programme
Develop, implement and monitor progressive Territory Plans that are aligned with the national strategy
Use of CRM system to support planning, sequential selling and territory analysis.
Present clinical, financial and value based solutions to key decision makers within the respiratory Segment
Educate healthcare professionals on the safe, appropriate and effective use of the asset to ensure optimal patient outcomes. 
Negotiate contracts with procurement specialists as opportunities arise.
Identify & assess local opportunities & where the Respiratory Specialist believes value can be added, present prudent business cases to line manager for consideration
Develop long term business relationships with Pulmonologists and their supporting teams and other primary care physicians which result in progressive business 
Regular interaction with local and National team/peer group to continually drive a culture of collaboration, support and sharing best practice.
Share critical insights with marketing and other stakeholders
Comply with all Syneos Health SOPs and codes of ethical practice
Ensure that all activity is compliant with local rules and regulations
Respiratory Specialist Requirements:
Education:
Degree level qualification or relevant medical/scientific background e.g. Respiratory nurse
Skills & Experience:
Proven sales success in a secondary care and primary care environment
Experience in the respiratory segment ideally including Asthma
"A good understanding of national, regional and local policies and procedures and how they influence the opportunity"
 An outstanding networker who identifies the touch points in each account which need to be influenced, the stakeholders involved and builds and executes plans which deliver sales success
Ability to utilise Veeva and other digital resources to deliver sales targets in the most cost efficient way possible
Enthusiastic, high energy, team orientated person with a "can do" attitude
Entrepreneurial spirit
Outstanding communicator with exceptional selling and persuading skills
Strong drive for achievement and willingness to challenge the status quo to deliver results
Outstanding planning and organisation skills
Strong analytical thinking and decision making skills
 "A completer finisher" in every sense of the term
Willingness to collaborate with team colleagues share best practice in the interests of the team's success and their own
Strong flexibility and approach to change
Believes they can make a difference and what they do matters
Why Syneos Health? Join a game-changing global company that is reinventing the way therapies are developed and commercialized. Created through the merger of two industry leading companies - INC Research and inVentiv Health - we bring together more than 23,000 clinical and commercial minds to create better, smarter, faster ways to get biopharmaceutical therapies to patients. Teaming with some of the most talented professionals in the industry, you'll gain exposure and work in a dynamic environment where you'll be supported with comprehensive resources including emerging technologies, data, science and knowledge sharing. Grow your career with a global company committed to shortening the distance from lab to life.
Make your work matter everywhere. Be a driving force in a rapidly evolving healthcare industry.
Apply today for our Respiratory Specialist opportunity!

Competitive Salary & Benefits