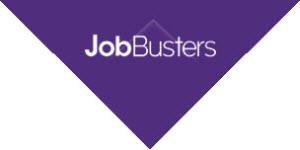 RECEPTIONIST AND TRANSLATOR WITH FLUENT CHINESE - JobBusters AB
Göteborg, VTG
Company Description
JobBusters is an authorized staff hire and recruitment company. We are focused on officials and put great value in finding the right person for the right position. By being flexible, accessible and present in relation to the client, consultant and candidate, we aim to find our clients 'dream candidate and our candidates' dream job. The position is located at our customer office in central Stockholm.

Job Description
Now you have the opportunity to work in a combined role as both receptionist/office host and translator and complete the HR & Office at our client. Office programs shall be well known from the start, and above basic general computer knowledge. You will also have the possibility to learn other programs such as EastCoast (the visitor system), Telenor Svara (the switchboard) and SharePoint (the intranet). You need to be fluent in Chinese and English, Swedish is only a plus. You need to understand the Chinese cultures and where there might be differences. You also need to have experience from oral and written translations (English to Chinese/Chinese to English) and experience from a receptionist role.
You will have various administrative tasks such as:
• Translations oral and written (Chinese to English and English to Chinese)
• Manning the reception and greet visitors
• Take calls and manage the switchboard
• Postal service handling
• Administrate lockers, ID-badges, distributions groups etc.
• Travel booking and administration
• Plan, book and coordinate events, meetings and visits
• Arrange catering for meetings
• Onboard/offboard employees
• Continuous supervision of conference rooms and common areas
• Facility fault reporting
• Manage and update information on intranet
• Be in contact with external suppliers of facility support, IT-helpdesk, landlord etc.

Qualifications
- Native Chinese speaking
- Fluent English speaking
- Office programs
- Experience from oral and written translations (English to Chinese/Chinese to English)
- Experience from a receptionist role

Personal qualities
We are looking for an outgoing, proactive and extremely service minded person. You have strong written and oral communication skills, are good at seeing what needs to be done and at solving problems. You are also structured and well-organized.

Admission and Application
Full time position. The position will start 2020-11-23 and the assignment is expected to run until the 2021-05-31 with possibility of extension. In this assignment you will be employed by JobBusters as a consultant at our client. Submit your application in ENGLISH as soon as interviews are ongoing.