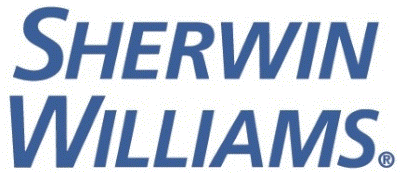 R&D Chemist - The Sherwin-Williams Company
Marsta, UPP
Job Title: R&D Chemist
POSITION SUMMARY:
Under general direction this position is accountable for contributing to the assessment, development, reformulation, quality, maintenance, and enhancement of products through planning, executing and analysis of experiments with clear and accurate results. This includes processing and adherence to sound economic advantages. The products developed and/or enhanced will be consistent in performance and quality. Advanced technologies will be utilized to develop these products that demonstrate improvements and a difference that the consumer can perceive and will desire.

ESSENTIAL FUNCTIONS:
• Designs and initiates own experiments.
• Performs basic paint making processes.
• Install and approve formulas/raw materials.
• Conduct checks for color acceptance.
• Participate in DOEs.
• Performs scale-ups.
• Creates/matches target colours.
• Performs ladder studies.
• Compare new paints to control paints.
• Trouble-shoot instruments as needed.
• Perform infrared microscopy and sampling methods, and sample prep (microsampling).
• Interpret formulas for chemical composition.
• Leads complaint investigations/analyses for architectural and IM products, and verifies product usage in complaints.
• Organize materials or tools by gathering ingredients/acquiring raw materials and preparing for application processes.
• Anticipate market trends, and be aware of the global impact their work has.
• Maintain a traceable history of analysis so others can access it and understand it.
• Comply with, and display knowledge of, all safety and security regulations
• Maintain a clean work area.
• Give internal, quarterly, data, impromptu, and stage-gate presentations.
• Leads project-related meetings, sales meetings, team meetings and weekly meetings, and attends sales, team and update meetings.
• Maintain an accurate up-to-date lab notebook for all formulation processes.
• Review products or materials for quality by evaluating raw materials, product maintenance, evaluating equipment for purchasing, meeting reformulating requirements, and responding to product problems (corrective actions).
• Communicate detailed ideas concisely through written communication, including analytical reports, marketing reports, tracking reports, closing reports, FTPM's (validation summaries), project plans, product stewardship reports, project updates, technical reports and meeting minutes.
• Completes data pages and exposure entry forms.
• Perform background searches on research concerns, evaluations and pitfalls, and generates solutions.
• Act as a resource to other employees both technically, and in terms of project management.
• Create new formulas and test methods/generates ideas for products and application of technology to solve existing problems.
POSITION CHALLENGES:
• Accountable for the solution of complex technical problems (product/process) and demonstrating significant knowledge and use of chemicals, raw materials, substrates, and instruments.
• Accountable for providing timely and accurate solutions to multiple company problems of moderate to difficult complexity.
• Develop methods of moderate complexity, when necessary, as an individual contributor or team member or team leader.
• Requires development toward "expert" status in at least one broad area or a related specialized area.

POSITION REQUIREMENTS
1. Formal Education:

Required:
• Bachelors' degree or equivalent in Chemistry, Chemical Engineering or other relevant Science.

2. Knowledge & Experience:

Required:
• Several Years' formulating experience in Coatings.
• Broad awareness of division business knowledge and all Sherwin-Williams products.
• Knowledge and understanding of SEM/EDX instruments, including capabilities and limitations.
• Experience in identifying various types of contamination on field samples.
• Experience in recognizing coating failure symptoms using a microscope.
• Knowledge of how to investigate a complaint (coating failure) and understand the analyses needed to do this.
• Excellent knowledge of analytical chemistry, extending beyond the realm of coatings.

3. Technical/skill Requirements:

Required:
• Basic mathematical skills, including knowledge of conversions.
• Statistical analysis skills, required for method development.
• Strong computer skills, with proficiency in software programs such as Business Objects and DE (Design Expert), Color eye, Electronic Bench Record (EBR), Lotus Notes, Product Vision, QAD, and MS Office.
• Problem solving abilities and technical creativity.
• Demonstrates interpretation skills.
• Ability to explain complex ideas at a level appropriate to the given audience.
• Fluency in English

4. Travel Requirements
• May be some requirement to provide outside customer service.
WELCOME TO SHERWIN-WILLIAMS
Sherwin-Williams is the largest paints and coatings company in the world. With $15.8 billion in sales, more than 4,100 stores, and 140 manufacturing and distribution centers worldwide. Our 60,000 employees across the globe are diverse, innovative and passionate. With a variety of rewarding and challenging opportunities, Sherwin-Williams is a great place to launch and grow a career. Find yours and join us today.
At Sherwin-Williams, we're proud of the company we keep — our family of loyal employees. To learn about our company and our culture go to Sherwin.com/careers.
Basic Qualification: 
Please note you will need the existing right to work in the country you apply for. Sherwin-Williams is unable to sponsor work permits or visas.
Equal Opportunity
An equal opportunity employer, all qualified applicants will receive consideration for employment and will not be discriminated against based on race, colour, religion or belief, gender, sexual orientation, gender identity, ethnic or national origin, disability, age pregnancy or maternity, marital or civil partner status, or any other consideration prohibited by law.
We are committed to positively promoting equality of opportunity in all aspects of employment. All applicants will be considered for employment on the basis of the job requirements and the individual's ability and merits in meeting the requirements.