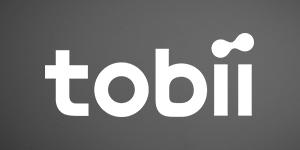 QA Manager to Tobii Tech - Tobii
Danderyd, STHM 18253
Are you passionate about being in the middle of complex systems? Do you love the process of making systems run faster, better, and with higher precision? Do you dream about working with highly skilled people that share that same mindset? Join us as our new QA Manager!

Where you´ll work
Tobii Tech's mission to make tomorrows technology even more adapted to natural human behavior is getting real. As you read this, we are integrating Tobii's core eye tracking technology into laptops, VR and AR headsets, we are developing eye tracking functionalities for games and we are taking yet another step into the ESPORT arena. What is next to come? Only we know.
The QA Team delivers QA competence, knowledge and processes to all disciplines, products, projects and programs. We have many technical competences in the group covering, both hardware and software deliveries, often in integration in 3rd party products. We work in a fast-paced industry where agility and flexibility is key, and our QA engineers are working in cross-functional teams in development or delivery projects. We're now looking for a QA Manager to head up our multidisciplinary team. If you want to be an active catalyst in our constantly evolving organization, and lead our QA teams to even greater heights, apply today! 
Your days will be filled with
In this role you will work closely together with a team of the 25-30 people in our QA group. You will be driving and improving on QA collaboration and processes within the department and interfaces to the other departments in Engineering.
Coaching and inspiring the people in the QA organization
Be a champion for the craft and mindset of QA, in the entire organization
Driving and managing continuous improvement within the QA organization
Represent the QA organization in the Product Design management team and facilitate improved ways of working between QA and other disciplines
Are you our next Tobiian?
To be successful in this role and at Tobii you are a multifaceted manager who believes that transparency is key ingredient for good leadership. As a manager you have a holistic QA perspective and is both product and consumer oriented. You are as excited about a brainstorming session as you are about an excel spreadsheet.
We are looking for someone who
Has 10+ years of QA Experience
Has 5+ years of leadership experience.
Has Experience from both SW development and embedded systems.
Is goal-, action-oriented and result driven
If you, on top of this, have experience on working with processes on regulatory requirements, you should probably let us know about that part too!

At Tobii we want you to be yourself and we welcome applicants from all walks of life. No matter if you wear high heels or sandals, or if you spend your nights at the gym or prefer playing Dungeons & Dragons with your colleagues. Welcome to Tobii!
Please address your questions to Henrietta Dalman, henrietta.dalman@tobii.com and submit your resume through our website as soon as possible, don't wait! At Tobii, we move quickly!