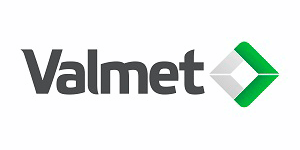 Purchasing Manager - Valmet
Stockholm, STHM
We are looking for a Purchasing Manager to our Purchasing department, with 4 direct reports located in Stockholm. Your mission is both managerial, i.e. to be responsible for staffing and personnel development within your department, as well as being an operational purchaser when needed. 
Our customers as well as our suppliers are found on an international market. 
By working with strategic purchasing as well as direct purchase and cancellation, you are involved in the entire purchasing process, from offer to delivery. The work involves actively and independently driving the procurement process with supplier contacts to ensure quality and cost-effectiveness. A large part of the work will consist of placing orders, keep an eye on delivery dates, and working together with Customer Service, Project management and Quality department to make sure our customers get deliveries on time. The work also includes searching, evaluating and further developing suppliers, compiling quotation requests, evaluating tenders, run negotiations and drawing up contracts and agreements. In addition, you have continuous contact with other internal departments such as Shipping, Goods receipt and Sales, both in Sweden and in the rest of Europe and the United States.

We are looking for you who have:
8-10 years of experience from purchasing, as well as experience and interest of being a manager.
An academic background in engineering and strive to improve strategies and processes.
Experience from similar work in a technical business. Meriting is also a good knowledge of stainless steel and plastic production/manufacturing, and if you have knowledge about welding/machining, we would certainly like to hear from you!

As a person, you are driven and can independently make decisions and handle both external and internal contacts. You can easily handle many parallel tasks at a high pace and have a good ability to understand the entire business process from sales to delivery. You have good negotiation skills, preferably from international business, and can easily express yourself in both Swedish and English. We would like to see that you in addition to the above also are communicative, have integrity and enjoy development and change and is a problem solver. If you also enjoy working in an international organization, you're the perfect candidate for this job!

We offer:
An interesting and challenging work in a global environment with nice colleagues and great opportunities to design and influence your job. The job offers many contact areas both inside and outside the company, domestic as well as international. The office is located in Liljeholmen, where we work in recently refurbished premises. We have a collective agreement (Teknikavtalet).
Additional Information

If you want more information regarding the position, please contact Stig Leander, Purchasing Manager, phone +46 54 7705705.

We look forward to receiving your application at the latest September 5th, 2019, when we will start reviewing the applications and call to interviews.
When everything works together 

Valmet is where the best talent from a wide variety of backgrounds comes together. With 13,000 professionals around the world, we are the leading global developer and supplier of technologies, automation and services for the pulp, paper and energy industries. Our commitment to moving our customers' performance forward requires creativity, technological innovations, service know-how - and above all, teamwork.

Join the team! www.valmet.com/careers