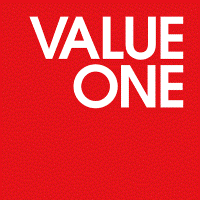 Project manager/ Strategic purchaser for an assignment in IT Sourcing - Konfidentiell
Stockholm, STHM
ValueOne are specialists in supply chain management, purchasing and logistics. We offer our customers services in three business areas; interim logistics and procurement consultants, recruitment of buyers and logisticians, as well as development of our customers' supply chain operations in terms of strategies, models, methods, processes, structure and competence.
On behalf of our customer we are looking for an experienced Project manager/ Strategic purchaser within IT sourcing experience for a longer (6-12 months) assignment with start immediately. For this assignment we are looking for an experienced procurement professional purchaser with at least 5 years of experience in IT strategic sourcing including negotiation and creation of IT contracts and licenses. You will be working partly in Stockholm and partly in Gävle/ Sandviken.
The role
As a Project manager/Strategic purchaser you are responsible for infrastructure sourcing contracts such as datacenter, network services etc.
Experience and competences       
You need to have at least five years of experience of project management, as well as of strategic sourcing in IT. The assignment requires experience in IT contract creation and negotiation of IT licenses, managed services and infra services. It is preferable if you have an engineering degree or another relevant field of studies.
You are an inspiring and coaching person, able to handle a high workload, with solid project leadership capabilities. Great communication and networking skills and a talent for professional collaborations with stakeholders are other necessities for success in this position. You must be fluent in both spoken and written English and Swedish.
Application
We look forward to receiving your application. Please apply through our webpage at: http://valueone.se/aktuella-jobb/ as soon as possible, but not later than 1th of October 2019. Feel free to contact Olof Widmark at +46 70-7868 099 with any questions regarding the listed position.
Sökord: IT sourcing project manager infrastructure strategic purchaser IT contracts IT license managed services infra services