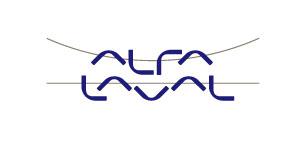 Project Manager R&D – product system and control - Alfa Laval
Stockholm, STHM
Introduction
We create better everyday conditions for people. We do this by contributing to a more sustainable future through engineering innovation. We love what we do and we're good at it. But now we want to be even better! We're looking for a passionate Project Manager.
So, what are you going to do today?
About the job
About the job
Alfa Laval runs product development and drives product strategies through a number of Product and Business Units. The Business Unit for separator systems in Tumba is responsible for research, development, testing, quality, project management, product maintenance, product management and sales development for the separator system range.
We are looking for a Project Manager with experience from leading R&D projects, preferably with control /automation orientation and system components. The project develops system ancillaries and control system for high speed separators. It is a part of a BRAND-NEW high-speed separator development platform, developing a completely new range of separators, with high focus on future service offerings supported by digitalization. Grab this opportunity to be part of this exiting journey!
What you know
In order to be successful in this recruitment process, candidates are expected to fulfill the following requirements:
You have a Master's degree in Mechanical Engineering or equivalent.
People leadership experience and experience of Project Management creating customer values.
Preferably technical knowledge in high speed separator system and control.
Leading projects from a feasibility stage to execution with strong drive and positive attitude
Fluency in English

Who are you?
You get your energy from leading a team from early project phase, with the associated technical uncertainties, all the way through the execution and delivery of the product. You are highly independent having an operational working style - being clear and keeping promised deliveries, adaptable and knowing when to be creative, constructive and systematic.
What's in it for you?
You will join a team of highly skilled and motivated colleagues and work in a technically challenging and developing business. This project is part of a new development platform and contributes significantly to the achievements of the Business Unit with high focus on Marine applications.
We offer a challenging position in an open and friendly environment where we help each other to develop and create value. Your work will have a true impact on Alfa Laval's future success.
For more information, please contact
Kristina Effler, Program Manager, +46 702 69 5028
Maria Törnqvist HR Partner +46 730 26 5143
Union information
Francisco Garcia, Akademikerna, +46 853 06 5684
Bruno Smolic, Unionen, +46 708 52 5217
Please send your application no later than 20th of October 2019. Interviews will be held continuously.