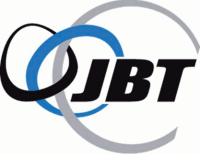 Project Manager - John Bean Technologies Corporation
Helsingborg, SKÅ
We are looking for an English and Spanish-speaking Project Manager in Helsingborg!
As Project Manager you will be based in our European head office in Helsingborg, Sweden and be a member in a team of 10 project managers located all over Europe. Your main responsibility will be for the projects in South and Western Europe and this will require you to travel approximately 20-30% of your time to meet your customers.
In this position you will lead the projects from sales handover to warranty end and cooperate with many different teams and departments internally, from Finance to Manufacturing and R&D. Manage and expedite all customer issues internally through warranty expiration. It is most important to provide good leadership to cross functional teams to be able to meet project objectives. You will report to the management team on project performance and analyse as well as report on deviations from the targets. Carry our pre-installation visits and provide necessary information to the Installation team. Expedite Lessons Learned meetings to give feedback to the project team, for continuous improvement. You will proactively look for profit generating change orders and conduct site safety audits. Ensure excellent project response, time and cost management.
As we are an organisation with continuous growth, we want you to grow with us and develop both yourself and the company. In this role you need to be driven and goal-oriented. You will have high energy, being good at building relations and you are motivated by leading others. To succeed and enjoy this position we believe that you will also need to be well-structured, flexible and able to operate at a high pace. You take great responsibility to achieve quality results and improve customer relations.
To qualify for the position, you have a degree within a technical or commercial field. Some years' experience working as a Project Manager and from a similar industry. If you have experience from an international business, that will be considered an advantage. You need to be fluent in English and Spanish. Any additional language skills are a merit.
We offer you a full-time position and the opportunity to work in an established international and fast-growing company. It is important for us to create opportunities for our colleagues for personal development and a work environment where individual initiatives are valued. We have strong focus on continuous development and improvement, and always together as a team.
We welcome you to apply by sending us your CV and a short presentation of yourself. Press the Apply button to begin your application. This position may be filled before the application deadline. Please note that we do not handle applications sent by email.
Do you have any questions about the position? Please contact
, Project Performance Manager
About us
JBT is an international market leading company in the global food processing industry. We have offices in more than 100 countries all over the world. We are growing both organically and by acquisitions and are continuously looking for new employees that want to grow with us! We offer you the growth potential of a company with a developing technology that is unique in its field, plus a collaborative working environment where your individuality, imagination and talent will be recognized and rewarded.