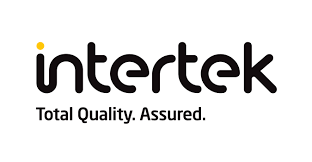 Operations Manager -Medical Notified Body - Intertek Semko AB
Stockholm, STHM
Key purpose of the role
In the exciting journey towards the Medical Device Regulation (MDR) and with recent organisational changes to strengthen the team, we are looking for an Operations Manager to to lead responsible personnel towards a robust and high performing Notified Body. Reporting to the Head of Medical Notified Body and based in Stockholm, the role is full time with line management responsibilities.
The Medical Notified Body (NB) AB within Intertek, is designated to certify products according to the EU Medical Device Directive (MDD 93/42/EEC). Reviewing product documentation, performing on-site quality management system audits and unannounced audits are part of the certification process.
We're looking for a motivated and driven Operations Manager who will be an important member of our team and help us drive the company to the next level. You will have an important role to drive and develop our operations activities and to lead, manage, and coach a team of talented individuals to drive performances to achieve KPI objectives.
Tasks
Further the role will more specific include:
Accountability to ensure the Notified Body Medical Technical Documentation (TD), Clinical and audits are coordinated, scheduled, forecasted, performed, invoiced and accrued per set requirements.
Manage performance, optimize processes and drive results
Build and maintain a highly efficient and motivated operations organisation
Build an amazing team. Define hiring needs and be responsible for the selection, qualification and management of relevant employees
This position will be part of the management team and have a significant role in proactively support NBMT in decisions related to NB, specifically within areas of responsibility.
Candidate profile
To be successful in this position you need to possess a bachelor or higher academic degree with at least 5+ years' experience in operations management. Experience from Health Science related industry in Design, Manufacturing or Quality, and knowledge of the EU Medical Device Directives is of benefit but not a requirement.
You need to be able to lead with a strong sense of resilience, focus, accountability and with a high degree of ownership. Furthermore, we see you as an excellent team player with high motivation for achievement and the skill to motivate others successfully. You also need to be fluent in English (Required) and Swedish (Preferred).
What we offer
Intertek is a safe workplace with collective agreements, benefit package with pension, health care contributions and parental leave allowance. We have flexible working hours and encourage a good working climate and satisfied employees. Submit your application today, as this process is ongoing.
About Us
Intertek is the trusted service provider to many of the world's leading brands, companies and governments, and has earned a reputation for accuracy, reliability, integrity, and technical competence. Our Assurance, Testing, Inspection and Certification services take us into nearly every field, from textiles, toys and electronics, to building, heating, pharmaceuticals, petroleum, food, cargo scanning and medical devices.
In a world where a company's success depends on its reputation for quality, safety, and socially responsible products and processes, Intertek employees make a difference.
Intertek Sweden have approximate 450 employees, working mainly with electrical testing (Semko), medical reviews (Intertek Medical Notified Body) and business assurance (Intertek Certification) in three legal entities based in Kista.