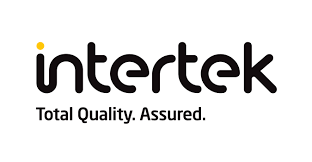 Operations Coordinator - Intertek Semko AB
Stockholm, STHM
About Us
Intertek is the trusted service provider to many of the world's leading brands, companies and governments, and has earned a reputation for accuracy, reliability, integrity, and technical competence.
Our Assurance, Testing, Inspection and Certification services take us into nearly every field, from textiles, toys and electronics, to building, heating, pharmaceuticals, petroleum, food, cargo scanning and medical devices.
In a world where a company's success depends on its reputation for quality, safety, and socially responsible products and processes, Intertek employees make a difference.
Join the team at Intertek and work with some of the best, brightest, and most inspiring people in the assurance, testing, inspection, and certification industry.

The Role and Responsibilities
This role has accountability to ensure the Notified Body activities in Operations are allocated, managed and delivered according to plans.
Specific Operations Coordinator responsibilities:
Schedule and allocate work to Operations team as required with a minimum of three months in advance, monitor completion and ensure Operations employees are fully utilised
Maintain all tools including scheduling, forecasting, invoicing, accruals, systems, mailboxes and client folders, and ensure each are updated frequently, accurately and before deadlines
Ensure forecasting, invoicing and accruals of operations activities are updated at agreed intervals and deadlines
Work cross functionally, timely and accurately, as needed, with relevant departments to provide clear status reports all Operations assessments
Maintain relevant files for all Operations staff.

Competencies, personal attributes and skills
The role holder should possess 3+ years experience in similar roles
Experience of working in a high pressure environment with constantly changing priorities
Experience of managing their own workload and operating without supervision
Proficiency in MS Office Suite; trouble shooting to rectify challenges; must be able to adapt to business commitments; has excellent organisational skills; ability to work closely with colleagues and clients
Operates ethically with a good degree of professional integrity
Ability to interact with clients and staff professionally, timely and accurately
Excellent Time Management Skills: Ability to prioritize organize and follows through on multiple tasks – Strong organization skills mandatory
Experience with electronic databases is preferred
Has preferably at least 3 years' experience of either working in a Health Science related industry in Design, Manufacturing or Quality and Regulatory functions, or previous experience with either Management System registrars, Notified Bodies or Testing laboratories.

What we offer
Intertek is a safe workplace with collective agreements, benefit package with pension, health care contributions and parental leave allowance. We have flexible working hours and encourage a good working climate and satisfied employees.
The role is full time and based in Stockholm Kista.
Submit your application with resume and cover letter today, or as soon as possible.
We have no possibility to handle applications through email so please submit your CV through the application link.
If you have any questions regarding the position, please contact Jessica Selander (HR) jessica.selander@intertek.com