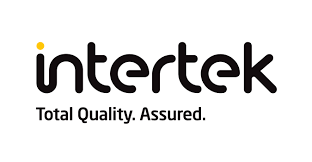 Operational Analyst - Intertek Semko AB
Stockholm, STHM
Are you in the beginning of your finance career and wants to become part of Intertek's extensive journey of change with the vision to go from Great to Excellent? Do you see yourself as a driven team player and is comfortable with challenging ways of working? Then you might be the one we are looking for!
About the role
For Intertek Electrical & Transportation, we are looking for an Operational Analyst who wants to be responsible for, in a timely manner, secure a transparent and thorough follow-up reporting and understanding for the operational and business performance. In this role you will be reporting to the General Manager for Intertek Electrical & Transportation.
Your tasks:
You are responsible for monitoring and follow-up relevant KPI´s on a frequent basis and you will act as the local "Business Controller" in order to keep the organization and the local management team up to date on the current status.
Your main tasks are:
to create key reports and analytics needed for business and operational success
secure and perform all necessary uploads and distributions of reports to required stakeholders
analyze and report content in data and reports
bring constructive feedback and proposals for continuous improvements based on structured root-cause analyses
Your profile:
In order to succeed in this role, we believe you are "a numbers person", a wizard in Excel and are a self-driven individual. Other set of skills we think can be useful are:
Relevant degree in Finance or Accounting
You are an analytical and structured team player
You have a thoughtful personality with good sense of support to internal customers.
Skilled in MS Office, especially Excel
Fluent in both Swedish and English
Experiences with Oracle/IFS and Visma is a plus, but not mandatory
Previous work in other data bases and tools such as Power BI are qualifying
This will be a temporary, full time position based in Kista, Stockholm with good commuting options. Intertek's culture is characterized by a family feeling and informality with short decision paths.
We have a safe workplace with collective agreements, benefit packages and flexible working hours.
How to apply
We will review applications ongoing, therefore send your application as soon as possible.
If you have any questions regarding the position, please contact Daniel Henriksson; daniel.henriksson@intertek.com (however please notice that all applications have to go through the application button, not through email).