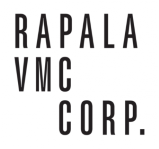 Northern Europe Marketing & GTM Manager - Rapala VMC Corporation
Helsinki, UUSI
Rapala VMC Corporation ("the Group") is a leading fishing tackle company and the global market leader in fishing lures, treble hooks and fishing related knives and tools. The Group also has a strong global position in other fishing categories, and it is one of the leading distributors of outdoor, hunting and winter sport products in the Nordic countries. The Group has the largest distribution network in the industry. The main manufacturing facilities are in Finland, France, Estonia, Russia, Indonesia and the UK. The Group brand portfolio includes the leading brand in the industry, Rapala, and other global brands like VMC, Sufix, Storm, Blue Fox, Luhr Jensen, Williamson, Dynamite Baits, Mora Ice, StrikeMaster, Marttiini and Peltonen. The Group, with net sales of EUR 275 million in 2019, employs some 2 300 people in 42 countries. Rapala VMC Corporation's share is listed and traded on the Nasdaq Helsinki stock exchange since 1998. Find out more at www.rapalavmc.com and www.rapala.com.
We are looking for a Northern Europe Marketing & GTM (go to market) Manager to join our Marketing team in Helsinki, Finland. This position is open to applicants inside and outside of Finland who might bring the desired skills and experience and are willing to relocate for a great opportunity. Relocation support can also be provided.
As the Northern Europe Marketing & GTM Manager you will be responsible for developing and implementing the online and offline marketing strategy for your assigned territory. This role gives you responsibility of the NE region's marketing activities.You will have a team of no less than 4 to manage consisting of direct and indirect reports.
This is a senior position for a person with proven history of strong marketing, creative, analytical and people management skills. In this role, you will be reporting directly to the VP Marketing & eCommerce at Rapala VMC Corp. and cooperating with the head of regional sales.
As the successful candidate, you will be expected to align and influence the existing marketing personnel throughout Northern Europe as they implement your regional marketing strategy as part of your marketing team, executing on a local level under the combined management of you and upper management.
Duties of the Northern Europe Marketing & GTM Manager 
Head development and implementation of the marketing strategy, plan, and budget in your region, in partnership with market-level Marketing Managers and Coordinators.
Management of the NE marketing team members, including target setting & budget allocation in cooperation with upper management
Overseeing implementation of the Marketing strategy - including campaigns, events, digital marketing, social, customer service, ecommerce, and PR.
Lead the development of, and implementation of new product launch plans
Working closely with your region's sales team; enabling them to meet their commercial objectives by providing them with appropriate tools, materials, and presentations
Ensuring that the marketing objectives are implemented by the local marketing team members.
Work closely with product management, creative teams, and marketing team colleagues to define and produce marketing materials and programs.
Maintain and provide strength to company's brand position in assigned regional marketing area
Manage social media presence and direct programs to improve social media reputation and recognition in your region, working closely with field representatives.
Developing and delivering marketing and communications strategies for the organisation.
Undertake continuous analysis of competitive environment and consumer trends
Evaluate productiveness and marketing initiatives ROI, analysing competition
Hosting and attending marketing and sales meetings as needed, some international travel required
At Rapala VMC you get to work with quality brands that are loved by millions of consumers around the globe. The working culture is casual and our environment truly international. Once we find a great catch, we want to encourage a long career path by offering possibilities for career development. In addition to this we offer flexible working hours/remote work and competitive benefits and employee discounts.
Requirements & experience:
BSc/MSc degree in Marketing or related field preferred
+5 years' experience in a senior marketing position
Proven people management experience: you are a confident leader who can inspire and influence others and encourage collaboration
Positive energy, creative problem-solving skills and independent working style
Strong analytical skills and data-driven approach
Excellent presentation skills and communication skills in English. Other North European languages are a bonus
Experience in new customer go to market methodology and customer retention strategy, ideally in the sporting goods or consumer goods industry
Good knowledge & understanding of the recreational fishing industry preferred, but not essential
Is this the opportunity you have been looking for? Please, submit your application with a salary request and CV (both in English) by email to careers@rapala.fi by February 7th, 2021 at the latest. For further information, you may contact VP Marketing & E-Commerce Chris Beldon by email: chris.beldon@rapala.fi. Kindly note, that we will proceed as soon as we find a suitable applicant, so please apply soon!