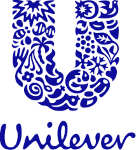 Nordic Brand Manager Portfolio & Channel Transformation Foods - Unilever Sverige AB
Solna, STHM
We are looking for an innovative and determined marketing professional who is passionate about delivering excellent product experiences for our current and future Foods brands in Nordics. The key activities include; insight generation, innovation/project management and channel transformation. Reporting to Nordic Marketing Manager Portfolio & Channel Transformation Foods.
Duties and Responsibilities
Managing regional innovation and renovation projects to the agreed milestones/timelines and to the high-quality standards set (OTIF)

Drive new product development process from concept through commercialization including voice of 

customer research, definition of channel/product requirements and value proposition; work with R&D, Lab, Packaging, Creative, etc; manage product launches and presentation towards sales team and ensure timetables and budgets are met.

Explore new business models such as licensing, co-branding, DTC etc.

Accountable for the analysis of product performance, business case delivery and portfolio health. This includes the monitoring of progress against key measures.

Build business partnerships with regional brand teams, R&D, Supply Chain, Quality, CMI, Digital hub and PDC primarily.

Build business partnerships with third party producers and R&D agencies.

Develop annual and long-range innovation roadmaps to be presented towards our customers making them believe in our brand.

Work closely with Foods Brand Experience team to insure consistent brand articulation.
Responsible for driving topline and bottom-line growth, share targets as well as specific marketing objectives relating to brand purpose and equity.




Delivery of specific elements of the brands 8 Quarter (8Q) rolling plan.

BC delivery of key launches.
You're a dot connector:
Figuring out complex business challenges with limited direction doesn't faze you. You have the unique ability to think differently and pull it all together. You will need to bring a strong consumer, competitor and customer understanding to analyze key business drivers, competitive trends, marketplace dynamics & consumer need gaps that lead to breakthrough, disruptive new product propositions and unlock brand growth.
You love to win, and have fun doing it: 
The Foods team has a collaborative, "can-do" spirit and aren't afraid to try new things. You're an action-oriented team player who strives for wins but remembers to have fun while doing it! Your eye is always on the prize.
You're a pathfinder: 
You are a determined self-starter who embraces the agile ways of working to grow the business. You have the ability to work in a small team within an entrepreneurial, lightening-speed culture. You are adaptable and able to deal with ambiguity and change. You have the ability to push through product and channel initiatives by jumping through hurdles.
2+ years working experience within consumer brand marketing

University degree in Marketing, Business or other relevant area

Financial acumen

Detail oriented with excellent project management skills

Obsession with brands & consumers

Sense of aesthetics

Strong problem-solving skills

Ability to multitask across a number of businesses and projects

Fluent in English, both written and spoken
Apply today!
Upload your CV and Cover Letter. Please submit your application as soon as possible, but 16th of March at the latest.
Please observe that there will be an on-going screening process and that the position can be filled before last application date. We embrace diversity in our workforce. This means giving full and fair consideration to all applicants.
Contact
Should you have any challenges in regards to the application process, please reach out to Iben Träff on iben.traff@unilever.com