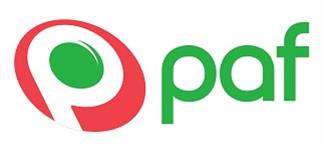 Network Engineer / Nätverkstekniker - Paf
Mariehamn, ÅLND
Paf System Operations Team is now looking for a Network Engineer for our Mariehamn office to manage both physical and cloud based network setups.
As a Network Engineer you will be acting as a key individual working with the latest technologies, supporting both in-house and cloud-based network, firewalls/WAF and infrastructure.
You will be working closely with development teams, supporting them in their day-to-day work and the opportunity to be part of our 24/7 OnCall Team.
What's in it for you?
Working in a highly professional team

Opportunity for personal growth and training

Working with the latest technologies and tools the market has to offer
What skills are needed?
Key skills:
Network Routing

Network setups/

vlans

Managing WAF

Managing firewall

Management of both physical and virtual network

CDN Management

Load Balancer configurations

fluent in spoken and written English
Nice-to-have skills:
Network Security

Network inspection and troubleshooting

Network Config as

IaC

Automation

Log handling and Log Mining

Handling Network in Virtual Environments

Microservice infra. knowledge
Software Stack
CheckPoint

and FortiGate

AWS VPC, ELB

F5 LTM, ASM and APM

DDoS mitigation, layer 3,4 and 7

CISCO Router and Switches

VMware, AWS and Google Cloud

Does this sound interesting? Please apply here at the latest September 30th.
For more information about the position, please contact Fredrik Wiklund, System Operations Manager +358 20 7910 600.
Paf is a Nordic gaming company founded on Åland in 1966 to generate profit for the benefit of society. We were one of the very first gaming companies to go online in 1999. Many of our games are exclusive to Paf and developed by our in-house Games Studio. We are an award-winning industry leader in responsible gaming. Our physical gaming operations include over 30 cruise ships criss-crossing the Baltic and North Seas.
Paf has roughly 400 employees representing over 30 nationalities. Our offices are located on Åland, in Helsinki, Stockholm, Riga, Tallinn, Oslo, Norrköping and Madrid. Paf (ÅlandsPenningautomatförening) is licensed and controlled by the Government of Åland.


Keyword: data-tekniker, tekniker, nätverkstekniker nätverksspecialist, infrastrukturtekniker, 2nd line support, servicetekniker, datacenter