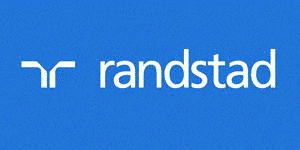 Mechanical design engineer, Stockholm - Randstad
Stockholms län, STHM 13152
job description.
HL Display are thinking harder and working faster than ever before to help create the physical stores of the future. We believe that modern retail should be an experience, not just a transaction. For this we need people who share our desire to push boundaries and break new ground.

As a Design Engineer at HL Display you are a key player in the development of creating innovative and sustainable design concepts. It's a global position but your main focus is on the Nordic market (Sweden, Norway, Finland). In close cooperation with our customers, sales companies and global design centers, you will develop solutions for the physical stores of the future.

It's important that you find interest in modern retail and are motivated in finding new solutions building on our values of increase sales, save cost, reduce food waste and creating meaningful differentiation.
responsibilities.
As part of the Design Center you will work closely together with other design engineers, creative designers and purchasers, but also independently as an expert in your field. You will handle your own projects and take the design through the entire development process from concepts, first sketches to final drawing. To evaluate the concepts, you will build prototypes to verify that the designs are cost-effective, manufacturable and functional.
qualifications.
To fit in this position, you need to have:
MSc or BSc degree in mechanical engineering or equivalent.
5 years working experience in similar role.
Professional working proficiency in English and preferably in Swedish.
If you also have experience in some of these areas, it will be considered a merit:
Knowledge from working with multi-material display solutions.
Experience from sheet metal, wood or wire manufacturing.
Experience in engineering design within the Retail and Brand sectors.
Building prototypes and evaluate concepts.
Experience of working in an international environment.
Experience of extrusion and plastic injection molding.
As a person, you are customer oriented, highly motivated and have the ability to take ownership and responsibility for your work. You are creative and innovative and present your ideas with clarity and confidence. You will work with many different fast projects at the same time, so good time management and the ability to work with accuracy is a must.

As part of the Design Center, it is important that you are a team player with good interpersonal skills and have a positive approach to lateral thinking.
application.
In this recruitment process HL Display is working together with Randstad Engineering. For more information regarding the position, please contact recruitment consultant Åsa Vallin, 0733 43 40 45.

Interviews will start in August. Until August 3rd, we are on vacation, but will be available for questions regarding the position during week 32.
about HL Display AB.
HL Display is an international supplier of products and solutions for in-store communication and merchandising. Our industry is brand manufacturers and retail. HL Display helps its customers to create an attractive store environment which increases sales, visibility and helps customers to reduce costs by increasing in-store efficiency. The company's standard products include datastrips, shelf management systems, printed in-store communication, merchandising stands, frames, bulk food dispensers, lighting systems, digital signage and this we combine with customized solutions.