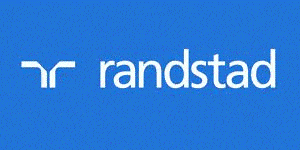 Manufacturing Manager to Oasmia Pharmaceutical in Uppsala - Randstad
Uppsala län, UPP 75228
job description.
Oasmia is a specialty pharmaceutical company dedicated to improving the lives of patients by enhancing the intravenous delivery of established and novel drugs in significant diseases, in several indications, including cancer. Oasmia has developed and patented the XR-17™ drug delivery platform. XR-17 increases the solubility of intravenously delivered compounds and enables Oasmia to develop innovative formulations of APIs.

Joining Oasmia, you will be a part of Oasmia's vision to become one of the leading European specialty pharmaceutical companies with the mission to launch innovative drugs that fulfill unmet medical needs. The company has undergone some organizational and strategic changes in recent times in order to build the right platform to accelerate growth in the future. For the right caliber professional, this is an outstanding opportunity to join Oasmia at an exciting time, backed by a very supportive major shareholder.

The Manufacturing Manager will have a crucial role in the organization and play a vital part in the further transformation of Oasmia. As the Manufacturing Manager of Oasmia you will work in a team of four scientists and engineers, reporting to the Head of Research, Development and Manufacturing.
responsibilities.
Be Oasmia's manufacturing process expert for all products and processes
Build solid process knowledge around the drug product formulation and Oasmia's technology platform
Plan and manage the project to set up a new GMP manufacturing line
Provide support and management to current CMO's in process development, deviations management etc.
Maintain and meet the highest standards in quality and technical work
qualifications.
> 5 years of experience in working with process engineering and process development in the pharma industry
Ph.D. or M. Sc. In Chemistry, Technical Engineering or related field
Experience of manufacturing in a GMP controlled environment including qualification and installment of manufacturing equipment
Project management experience
Experience from working with external partners e.g. CMO's
Fluent in verbal and written Swedish and English
As a person, you naturally take initiative and face challenges with a strong drive. You appreciate both the possibilities and challenges of a small and growing entrepreneurial company. Furthermore, you have the ability to collaborate across the organization for successful accomplishment of projects.
application.
The Position is a permanent full-time employment, probationary period applies. The Position will be based at Oasmia's head office at Vallongatan 1 in Uppsala and in Oasmia's facilities in Uppsala Business Park/Fyrislund, Sweden.
Deadline for application in 2020-10-07. Selection in continuous and the position may be filled before the last day of application, therefore – please apply as soon as possible. Your application may be written in English or Swedish.
Oasmia is working together with Randstad Life Sciences in this recruitment process. For information, please contact recruitment consultant Hedvig Strandberg,
Hedvig.strandberg@randstad.se
Because of GDPR we are not allowed to handle applications by e-mail and applications sent through e-mail can therefore not be processed. For us, it is important that all competence and skills in the labor market are utilized. We welcome all applicants and strive for diversity.
about Oasmia Pharmaceutical AB.
At Oasmia, we are dedicated to meet medical needs by improving the way intravenous drugs are delivered. Using our unique proprietary technology, Oasmia is focused on enhancing the delivery of established and novel therapies with the goal to improve the overall delivery profile in significant diseases, including cancer.
Oasmia stands for science at the service of patients. We seek to improve how medicines function. We are committed to finding better ways to deliver advanced drugs to those who need them most.
We want a world where everyone can benefit from the most effective treatments. Our goal is to establish Oasmia as a leading specialty pharmaceutical company which combines innovation, medicine and science for the benefit of patients.
For more information about Oasmia, please visit
https://www.oasmia.com/en
/