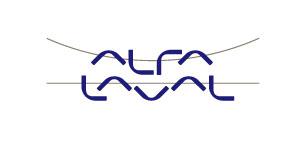 Manager Global Sales - HSS Mineral - Alfa Laval
Stockholm, STHM
Introduction
We create better everyday conditions for people. We do this by contributing to a more sustainable future through engineering innovation. We love what we do and we're good at it. But now we want to be even better! We're looking for a passionate Global Sales Manager to our Marine Separation- High Speed Separators Mineral Oil department.
So, what are you going to do today?
Who you are
Are you a skilled manager with experience from the marine industry? Would you like to run a unit responsible for a market leading portfolio for fuel and lube oil separators? Do you want to work with the backbone of Alfa Laval´s Marine business and take it one step further? Are you passionate and want to take ownership of this business, to drive and optimize both the business and the team? 
As our new Global Sales Manager, you will have the overall responsibility for our HSS Mineral Oil Business in Business Unit Marine Separation and Heat Transfer. You will lead a team of 8 employees in new sales and be a part of the Marine Separation Management team.
You will have the opportunity to drive the business and be responsible for everything from sales to business optimization and stay in tune with new market developments to ensure that we have the best offering in the market. Further, this is a great international opportunity as the business cover markets all over the world – and you will have approximately 60-80 travel days a year.
What about the job
About the job
As Global Sales Manager, you are responsible for driving and optimizing the business, including:
Driving sales.
Support our local sales companies with customer meetings, business strategies ad contract negotiations
Business strategy where you define product strategies, activity plans, targets etc.
Leading and developing the team
Product launches and optimization in close dialogue with customers
Application development
Being involved in new product development.
What you know
About you
You have a university degree with a technical and/or financial background. You are a senior professional with technical interest preferable with marine experience or knowledge, with a minimum 5 years' experience from adequate business. Leadership experience is a benefit. You have strong leadership skills to lead and develop the team.
Fluency in English is a prerequisite.
You thrive in an outgoing role where you reach out to many parts of the organization as well as engage in technical discussions with customers. You have the ability to sell your ideas – and of course, you have the drive and passion about the business and the products in order to succeed. You really take ownership of the business!
What's in it for you?
We offer a challenging position in an open and friendly environment where we help each other to develop and create value. Your work will have a true impact on Alfa Laval's future success.
Contact details
For more information, please contact
Niclas Dahl, Head of Marine Separation, +46 761 150 643
Maria Tornqvist, HR Partner +46 853 065 523
Union information
Francisco Garcia, Akademikerna, +46 853 065 684
Bruno Smolic, Unionen, +46 853 065 217
Please send your application no later than September 1st, 2019 using www.alfalaval.com/career /
Add video (URL link and text only)