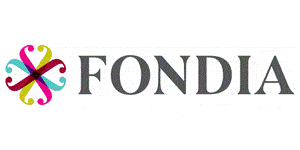 Lawyer - Fondia Legal Services
Stockholm, STHM
Fondia, with over 110 lawyers, is the largest (non bar) business legal service provider in the Nordic region and also a forerunner in business legal services. Our passion and mission involve renewing the legal industry to truly meet the modern customers' needs. Fondia has been awarded for its innovativeness and building a fantastic workplace is a strategic choice for us.
As the number of our customers is growing, we are now looking for one or more business-oriented
LAWYER SPECIALIZED IN M&A AND CORPORATE LAW
to support our customers in various types of transactions, investments/fund raising and corporate matters.
In this role you will be part of Fondia's Transactions and Corporate team – a team geared to support our customers in all types of M&A and corporate matters in a proactive and customer-oriented manner. You will work closely with our customers to assist them in successfully planning, negotiating and executing acquisitions, divestments, mergers, share issues and other transactions. You will also have an opportunity to become a member of one or more legal teams supporting our customers on a long-term basis in on-going legal matters.
We expect you to have minimum of 5-8 years of experience in the areas of M&A and corporate matters. Perfect if you also have experience in managing projects and corporate advisory. You have a good understanding in company law and if you have studied finance it's even better and basic skills about accounting principle is mandatory. We don't mind if you have a branch focus in the service sector and IT/Tech companies. Also, we would like you to be interested in marketing, sales and competence development since at Fondia they are part of every lawyer's work.
If you have more experience than that, that is great, if you have a little bit less, but still feel that you are just right for Fondia, give it a shot. We hope you to be a proactive self-starter, who is capable and interested in handling and taking lead in assignments independently, supported by your colleagues. You will enjoy working at Fondia if you are solution-oriented and a true team player, who is keen to constantly aim for smarter solutions. Our working environment requires excellent skills in Swedish and English.
The position could be placed either in Stockholm or Gothenburg.
We offer you
Our treasured culture, strong values and no asshole policy which means that it is great to come to work also on Monday mornings
The unique business model and up-to-date digital tools to keep you a forerunner in the legal field
Freedom & responsibility: We cherish our flat non-hierarchical organization and set high requirements for our work
Our time bank and flexible ways of working meaning there is a good work-life balance: you decide when and where you work
If you are interested, please send your CV and cover letter in English. We will go through applications continuously even if the deadline is August 31, 2020. If you have any questions, please contact Managing Director Monica Söderlund, email: monica.soderlund@fondia.com, phone: 070-687 00 02 or HR Pernilla Petersson, email: pernilla.petersson@fondia.com, phone: 076-824 30 10.