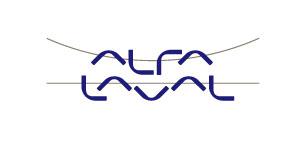 IT and Cyber Security Specialist - Alfa Laval
Lund, SKÅ
Introduction
At Alfa Laval, we create better everyday conditions for people. We do this by contributing to a more sustainable future through engineering innovation. Straightforwardness, integrity, and respect are encompassed within our company DNA along with our strive for ever-improved solutions.
We love what we do and we're good at it! Now we want to be even better!
Information Security is a key to success for Alfa Laval, so we're looking for an IT&Cyber Security Specialist in Information Security Operations within IT.
Alfa Laval is currently on an IT and Digital transformation journey where we need to strengthen our IT organization with several positions. If you would like to be a part of this exciting journey, or just hear more, we would love to hear from you. For more information please continue to read, and then if you want to apply, please do so straight away, as we continuously meet and interview relevant candidates. We hope to welcome you to Alfa Laval
 
Who you are
Who are you?
You have a passion for IT and Cyber Security.You work with day-to-day activities with IT and Cyber Security related systems and investigating logs, systems and alerts to find anomalies, risks and areas of improvement.You stay up-to-date with threat intelligence making sure to have knowledge on new threats and risks that can affect our IT landscape and how to mitigate.
About the job
You will assess and implement new security initiatives, work on security-related incidents, perform risk assessments on critical infrastructure and systems throughout Alfa Laval globally with Data Centers in Sweden, US and India. 
As IT and Cyber Security Specialist you will
Respond to security-related incidents and problems and act as the primary escalation point.
Examine logs, alerts and continuously monitor the global IT environment and improve our detection capabilities by implementing security controls.
Conduct risk/vulnerability assessments on IT infrastructure, systems and services and take the necessary steps to document, escalate and mitigate the risks.
Analyze and understand technical information and creating knowledgebase articles, Standard Operating Procedures and work instructions.
Perform forensics investigations on escalated security incidents or data breaches and work with internal and external parties to do wider and deeper investigations when needed.
Implement technical IT Security controls and establish operations guidelines and documentation.
Support and educate across IT and the business on the process and technology within IT and Cyber Security.
This role is a new position within IT Infrastructure Management, located in Alfa Laval's HQ, Lund.
What you know?
We believe you have broad technical knowledge and are specialized in the IT and Cyber Security area.You have at least 3 years' experience from working with Incident Response, vulnerability assessments and technical security implementations, preferably from an international company.It is meritorious if you are experienced in the AppSec field and can support the development teams with secure code training and light penetration testing. Further, good understanding of general IT technology such as various endpoints, VMWare, Server, Azure and operational technology. You are fluent in English both verbally and in writing.
What's in it for you?
We offer a challenging position in an open and friendly environment where we help each other to develop and create value. Your work will have a true impact on Alfa Laval's future success.
For more information, please contact:
Stefan Åkesson, Solution Manager Network&Security, +46766441552 or Per-Göran Larsson, Information Security Operations Lead, +46730436312.
For questions regarding the recruitment process please contact Kristina Ljungkvist, HR, +46 722 16 78 90.
Union information
Jesper Bergh, Akademikerföreningen, +46 46 36 76 04.
Bror Garcia Lantz, Unionen, +46 46 36 69 85

The selection process will take place on an ongoing basis, please send your application as soon as possible.
What about the job
What you know
Contact details
Add video (URL link and text only)