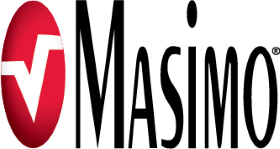 International OEM Product Manager - Masimo Sweden AB
Danderyd, STHM 18233
Masimo (NASDAQ: MASI) headquartered in Irvine, California, is a fast-growing and award-winning international medical technology and device company with operations spanning the globe. We develop innovative, noninvasive monitoring technologies that save, extend and improve the lives of people of all ages, in all walks of life. These revolutionary technologies are helping to solve "unsolvable" problems that have plagued the healthcare industry, while taking the pain and discomfort out of blood monitoring. For more than 25 years, innovation has been and will continue to be our passion.
Masimo Sweden is a fully owned daughter company to Masimo Inc. Masimo Sweden is a world leader in gas analysis technology. Masimo develops, markets and manufactures ultra-compact mainstream and sidestream multigas analyzers, which can be integrated into patient monitors, anesthesia delivery systems and ventilators. Our customers are international medical distributors and companies active within these segments.
We are currently located in a comfortable office close to Mörby Centrum in Danderyd and are now looking to expand our sales and marketing department.
International OEM Product Manager
Job description:
The International OEM Product Manager will provide commercial and technical support to Masimo´s OEM partners worldwide with the position covering a wide range of duties.​ You will be a proactive member of a dynamic team and enjoy developing and increasing as well as sales securing new business. The person should be able to multitask, have excellent organizational skills and be capable of performing multiple duties related to the daily operations and support to Masimo´s worldwide OEM partners.​

Tasks:
Actively work with Masimo´s OEM partners to increase sales of Masimo OEM Gas Technology products;
Collaborate on the development of strategies to increase new OEM partnerships;
Visit and support Masimo´s international OEM partners;
Create a candid, trusting, partnership-oriented relationship with OEM partners worldwide;
Review and follow up goals with OEM-customers and markets;
Collaborate with the marketing team on the content and production of customer support and education material;
Work with OEM's marketing team to ensure they are marketing Masimo technology and its advantages in their brochures, presentations, website, trade shows, advertisements, etc.;
Provide technical support to OEM partners;
Provide customer feedback from end-users to Masimo´s R&D department;
Provide support with the clinical evaluation of the company's products;
Ensure ongoing and effective communication between Masimo's Engineering, Marketing, Sales, Operations, Regulatory, Quality and Senior Management in regards to your OEM's;
Be an expert on Masimo technology from a technical and clinical perspective, including the ability to effectively position and present its characteristics and benefits to the OEM´s Sales and Marketing personnel;
Maintain a thorough understanding of competitors' products and strategy and how it relates to Masimo's products and strategy;
Must be accustomed to a moderate to heavy travel schedule;
Perform special projects as requested;
Qualifications and Skills:
Education: Medical Engineer or similar;
Experience 5+ years from a marketing/sales department or R&D Department in a global corporation or similar;
Comprehensive understanding of executional aspects of upstream marketing;
Excellent organizational skills;
Ability to communicate fluently in verbal and written Swedish and English, other languages considered beneficial;
Ability to operate under pressure;
Ability to keep projects on schedule with strong follow-through;
Ability to work effectively with many people across a broad range of cultural backgrounds, ages and with multi-disciplinary teams;
Work collaboratively and as a team member;
Be self-motivated, energetic, and creative;
Have a strong desire to learn about the company and its product line, and apply knowledge and judgment to technical sales activities;
Ability to travel internationally, as needed;
Must be results oriented with a positive "can do" attitude and a sense of urgency to get things done;
Nice to Have
Experience within the medical field, ideally the Monitoring / Respiratory industry;
Experience gathering customer insights through direct customer interactions, primary market research, sales feedback, and key opinion advisory boards;
Experience from working in clinical environments;

Contact: Applications including C.V´s should be e-mailed to Asteudler@masimo.com